With Manet you offer your clients an innovative device that enriches their rental experience by integrating your services.
Manet adds an an extra revenue channel to your business and allows you to improve business operations.
Increase revenues from accessory rentals and manage more efficiently customer service and rental car accidents.
Use Manet to promote your offers and services and your business partners!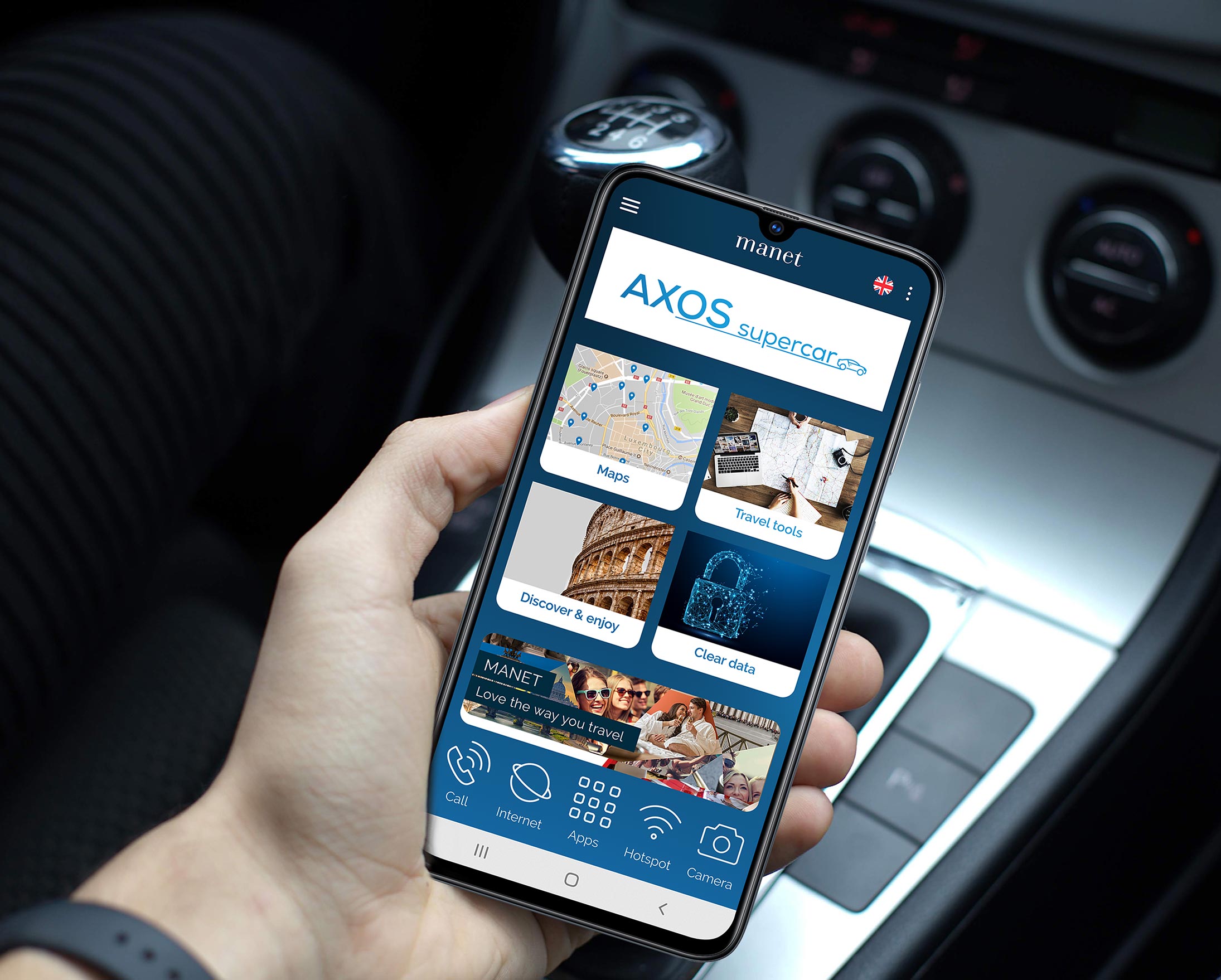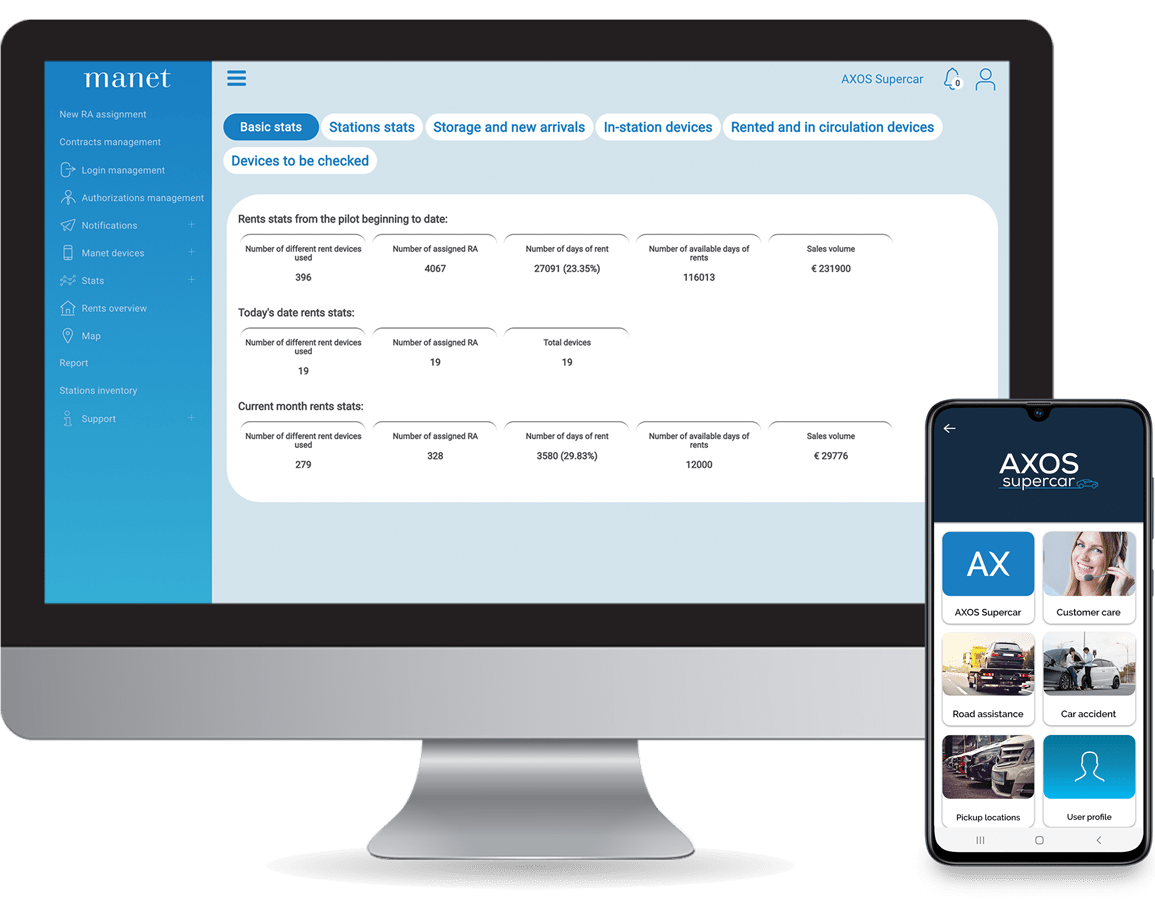 Manet is the solution designed to meet your needs and to anticipate the needs of your clients.
A single device rich in content and functionalities that can be used by users both as a portable hotspot and as a GPS navigator.
With the web dashboard you can keep constant contact with your clients and discover what their favorite itineraries are.
Discover all dashboard features
Discover all features of the device
*data from end-of-rental satisfaction form
is satisfied with Manet features
declares that Manet has improved rental quality
would add Manet to their rental again
What car rentals say
about us
"For the Europcar Mobility Group, digitization and innovation are key. The launch of Smart Way in Italy, in collaboration with a leading brand like Manet, is in line with the Group's Customer Centric approach aiming at offering innovative mobility services tailored to the needs of all client segments and optimizing at the same time their Customer Journey. The same approach characterizes us more and more as "Mobility Service Company", offering a broad portfolio of services as a valid alternative to the privately owned car."
Make your clients' travel experience unique, decrease operation costs and improve your car rental business intelligence!