Manet's new solution delivering fast, affordable mobile connectivity around the world
The eSIM is an innovative technology that is revolutionizing mobile connectivity.
eSIM technology allows you to digitally activate a mobile data plan without the need for a physical SIM card, thanks to a chip already built into most mid- to high-end smartphones.
With eSIMs, users no longer have to purchase a physical SIM card in stores and insert it into their personal devices thus making the activation process completely digital and smart.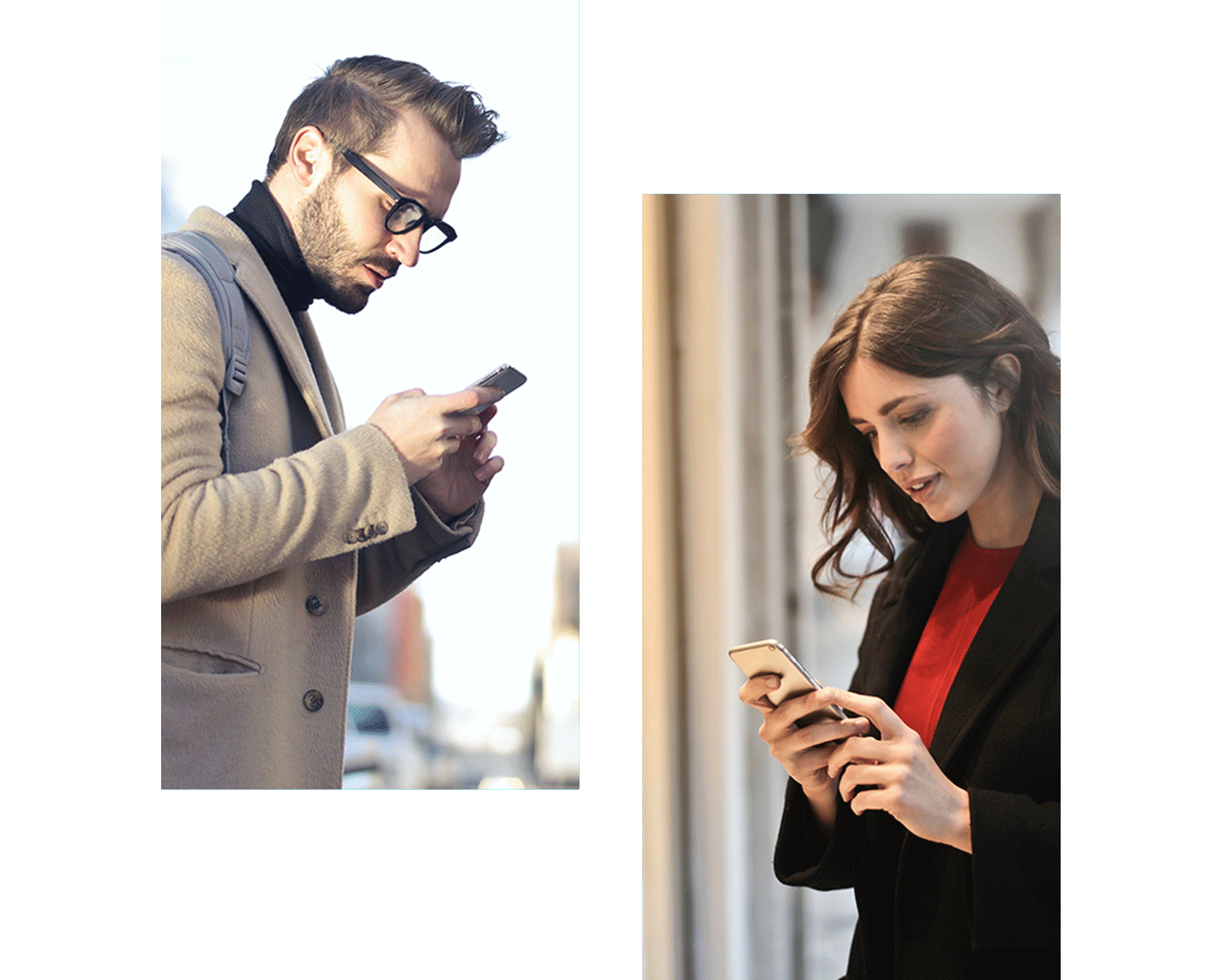 eSIM consumer market evolution
All top tier Samsung, Apple, Google, Huawei devices support eSIM from 2020.
on an annual basis from 2020

activations
of eSIM profiles
on an annual basis from 2020

millions of connections
by smartphone
Support eSIMs since the end of 2020 (including smartphones, smartwatches, laptops and tablets)

consumers know
what is an eSIM
among the most relevant country markets.
Awareness of eSIM is highest in groups between 25-34 years of age, 5G users, and smartwatch owners.

billions of eSIM connections
by smartphone
globally by 2025 (33% of total smartphone connections)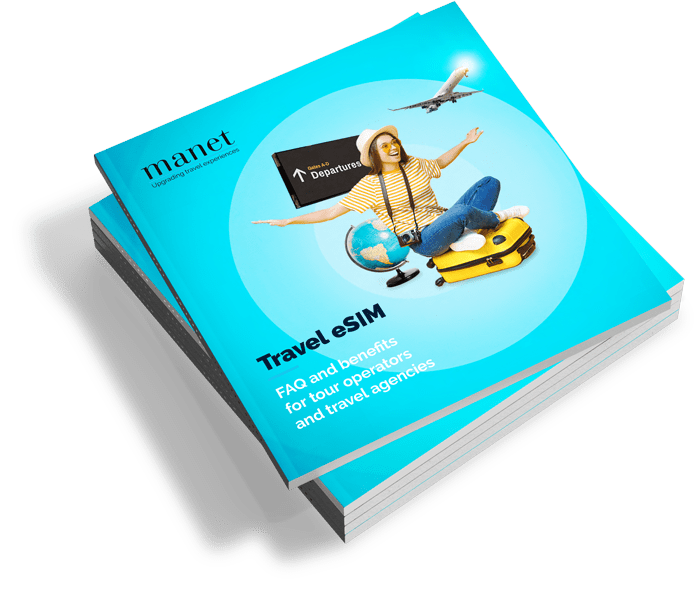 What is an eSIM? How can you use it to offer an innovative service?
Find out more on our free eBook "Travel eSIMs – FAQ and benefits for tour operators and travel agencies"
The eSIM solution for travelers
eSIM (virtual SIM) technology allows travelers to enjoy high-speed, cost-effective mobile data connectivity.
Manet provides an innovative platform offering end users the ability to purchase (or take advantage of the connectivity offered by tourism service providers) an eSIM data plan and activate it immediately on their personal devices.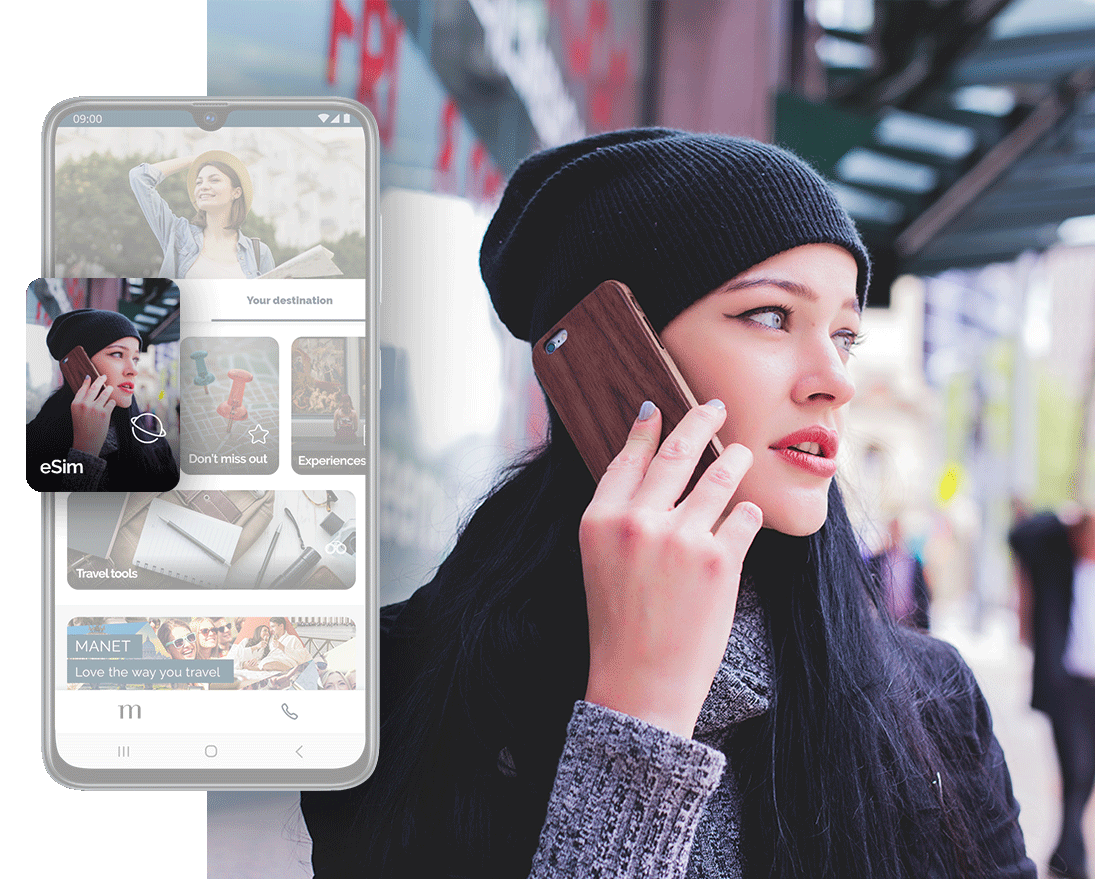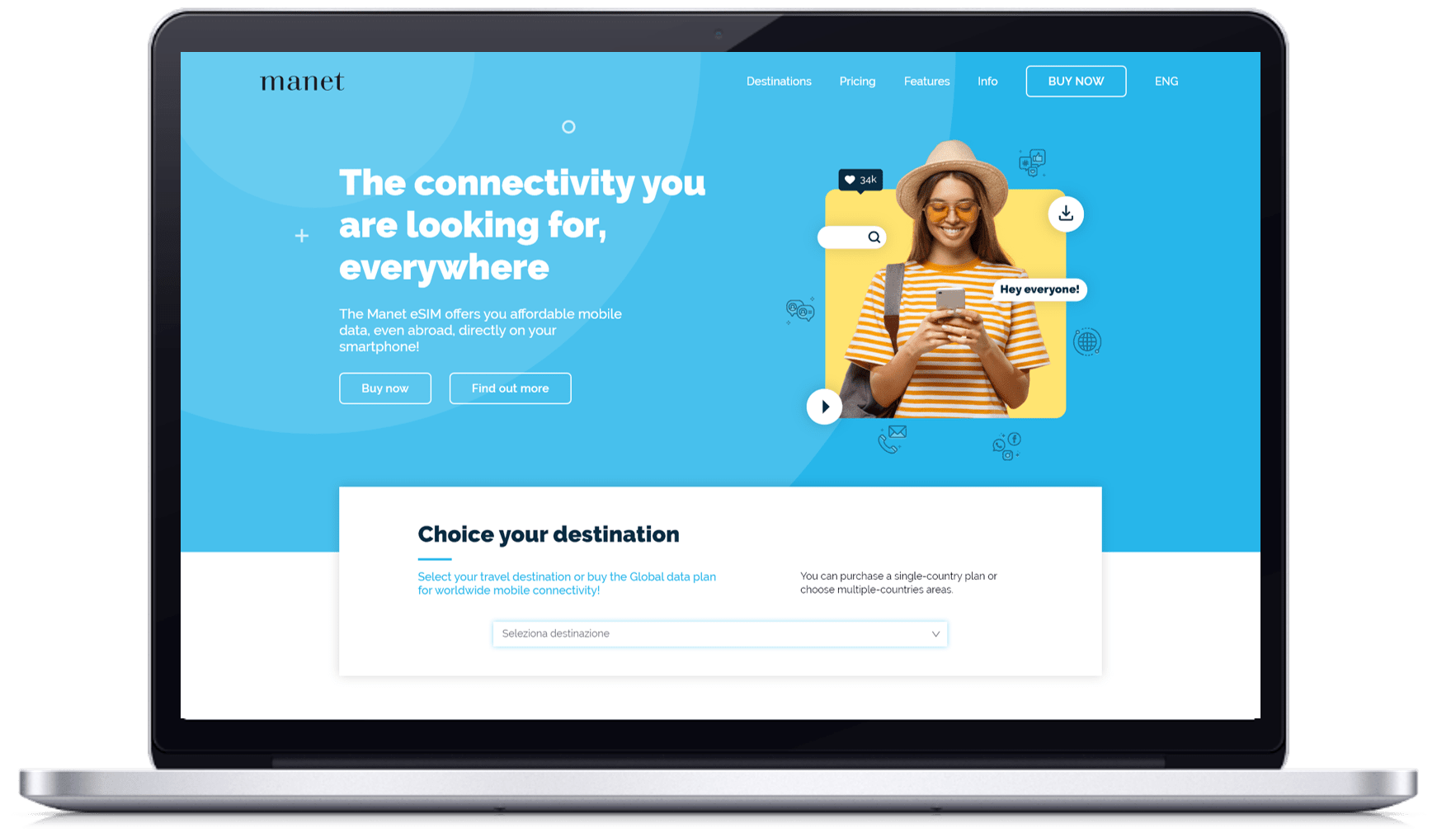 A fully digital experience
Travelers can easily, quickly and independently purchase and activate local, regional and global data plans.
The landing page and App show the updated list of destinations and available plans in real time.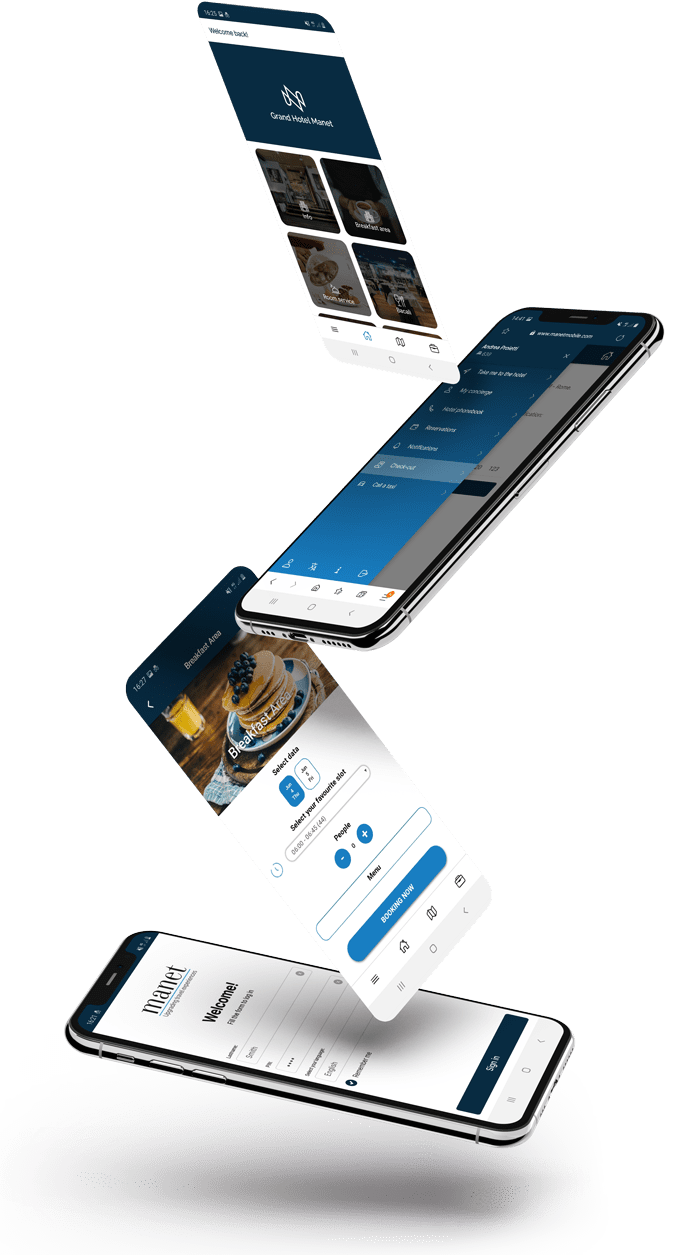 Enhance your customers' travel experience with Manet
The innovative solution to offer connectivity to your customers, keep in touch with them, convey your services and increase your profits!