With Manet, your hotel, the city and your loved ones are just a touch away!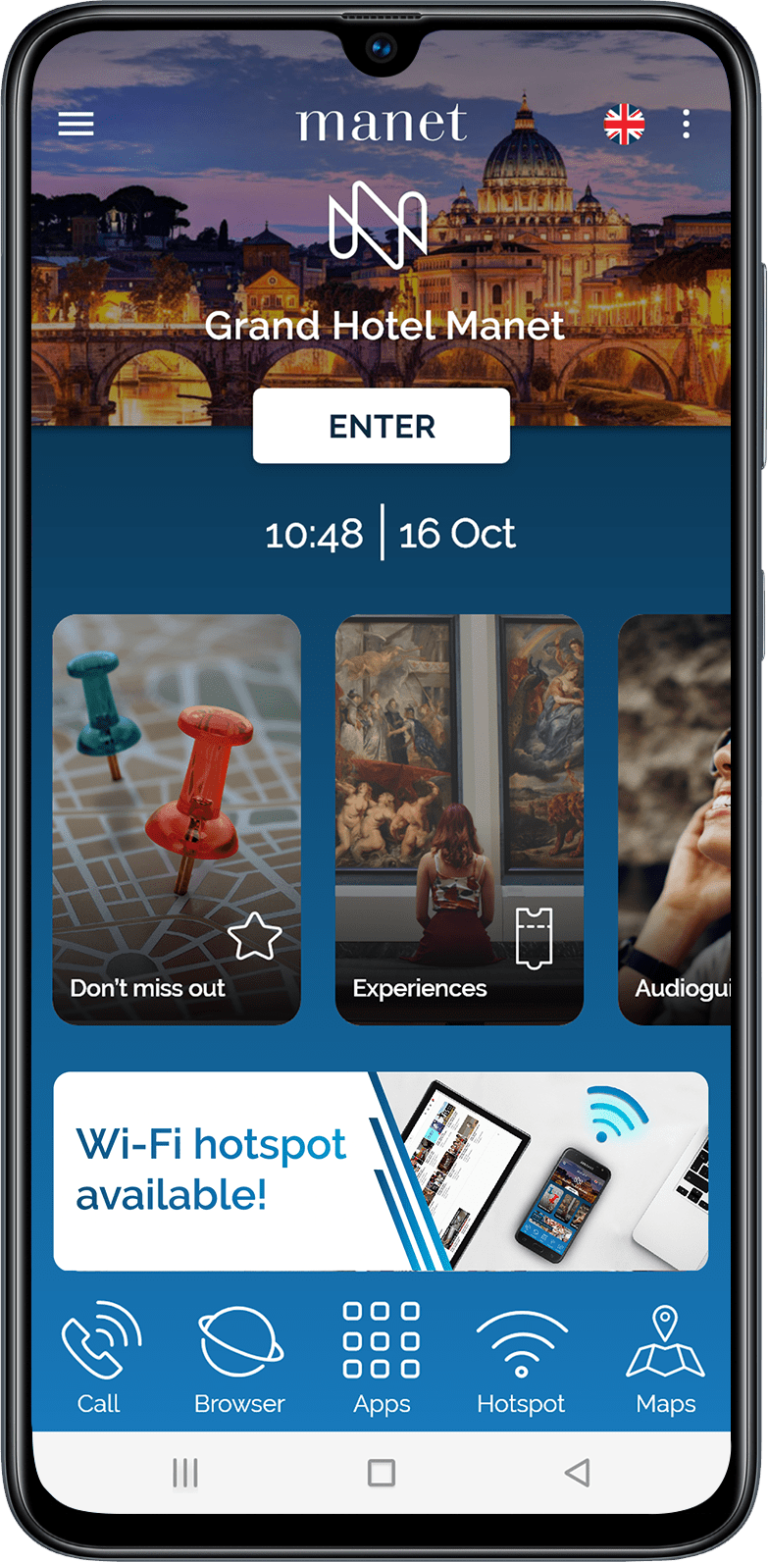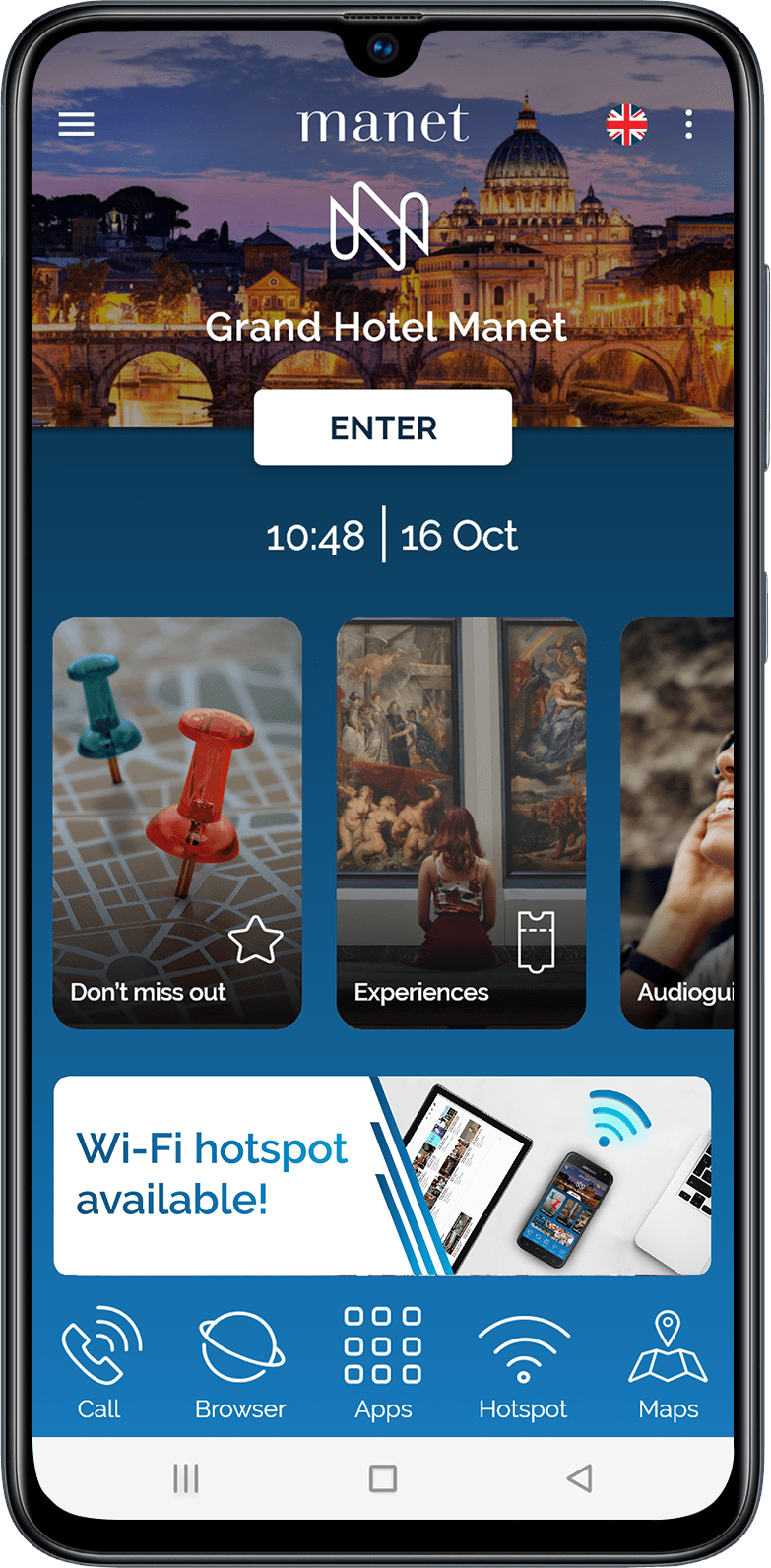 The Manet smartphone is a free travel assistant, at your disposal for the entire stay, allowing you to upgrade your travel experience and to stay in touch with your loved ones!
Manet allows you to stay in touch with your loved ones!
For you, unlimited and free local and international* calls.
*towards countries offered by your hotel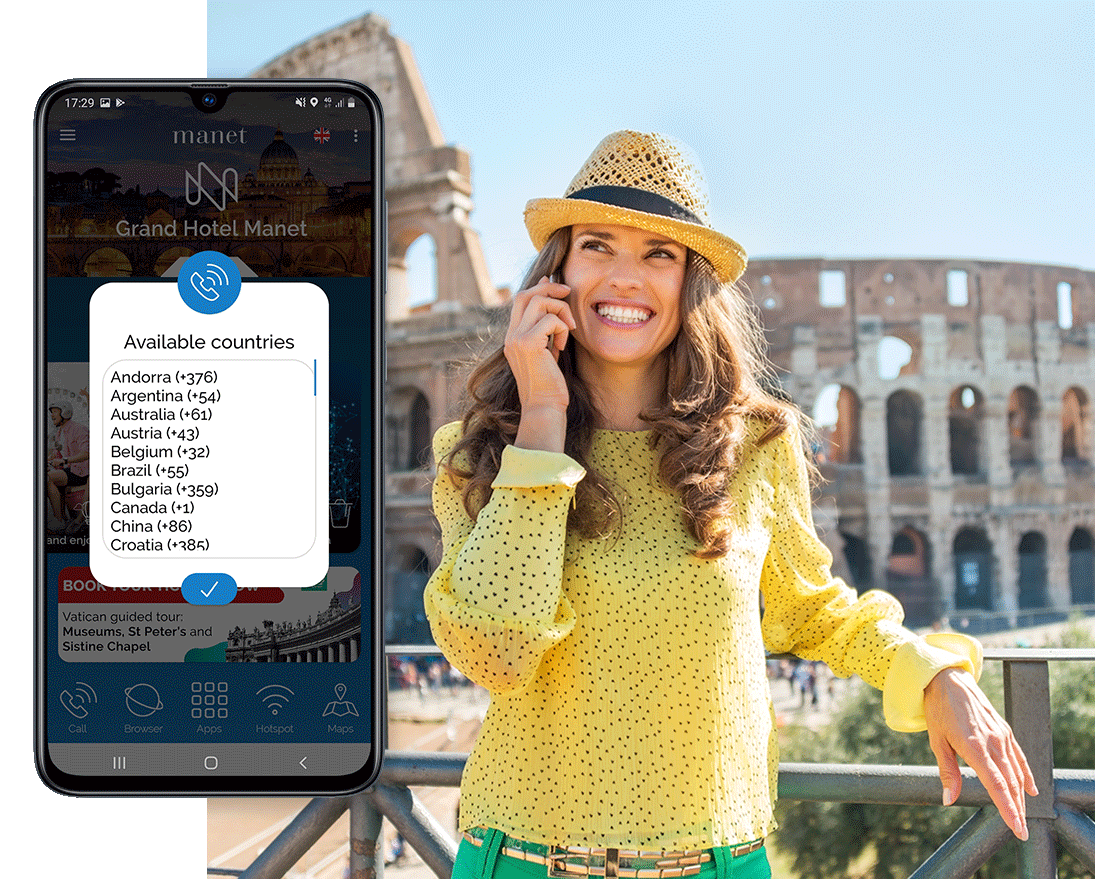 Surf the web without limits and for free, even on-the-move!
By enabling the hotspot service, you can share the connection with your personal devices (up to 5).
Carry the hotel in your pocket
In the hotel section you can view all the services offered and make a reservation anytime and everywhere.
Thanks to Hotel Phone Book you can call other rooms or every hotel department for requests or information, no matter where you are.
Don't be afraid of getting lost: Take me to the Hotel shortcut allows you to find the best way of getting back to your accommodation facility.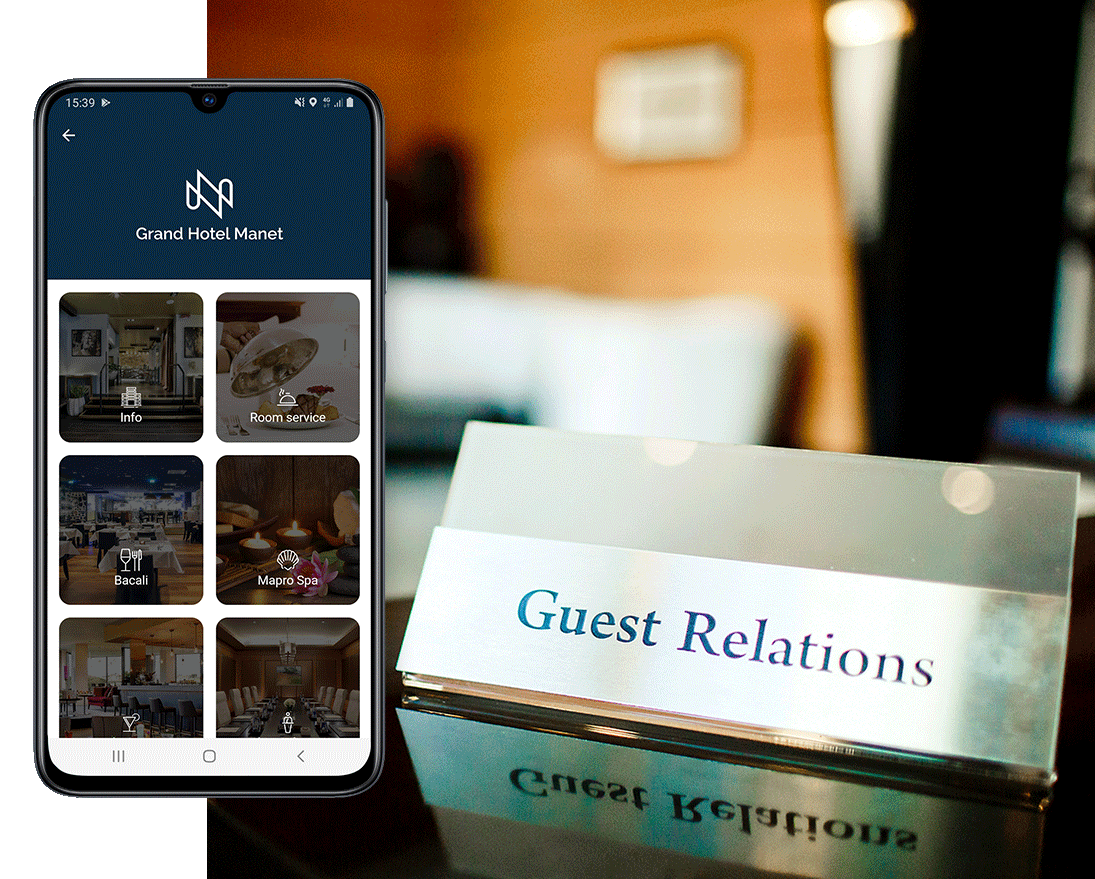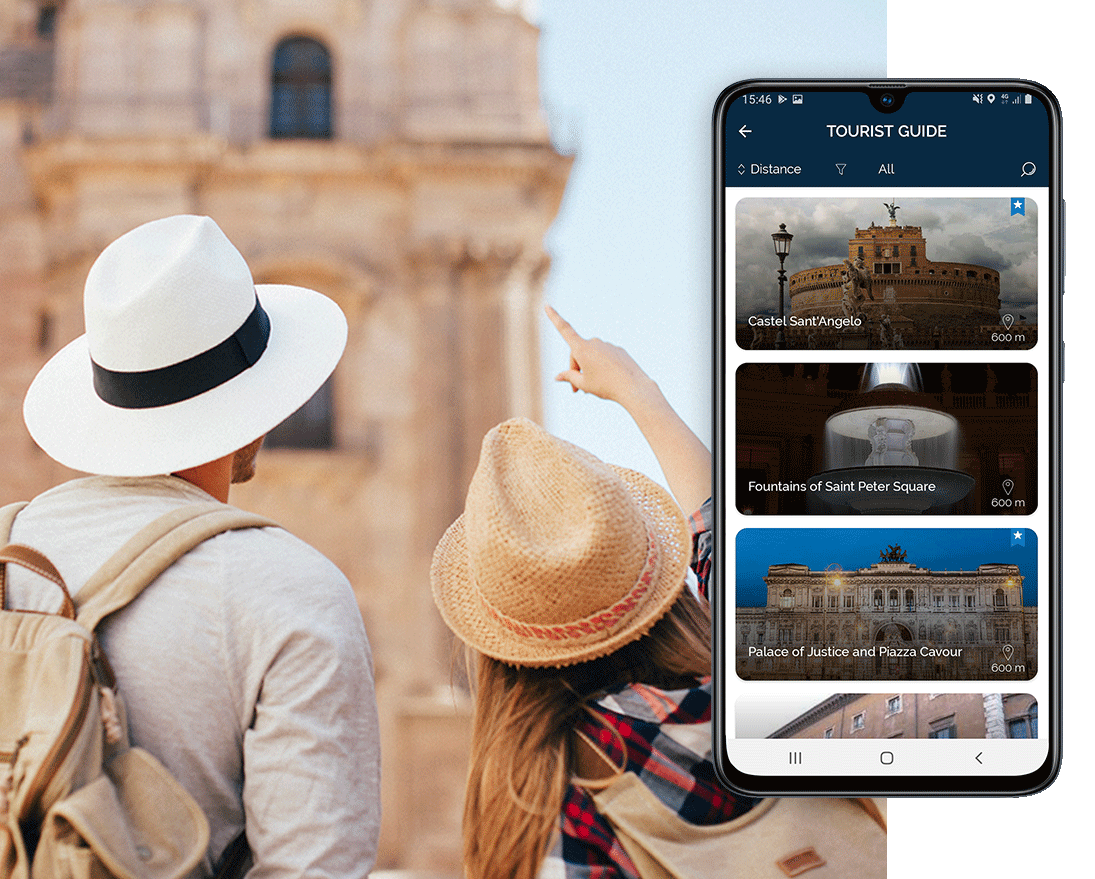 A list of the main points of interest and Don't miss out attractions, all with detailed descriptions.
Further enrich your experience by downloading Manet Audioguides.
Discover a selection of restaurants, ice cream parlours and pubs in Food and drinks, and spot the best place for you!
Buy tickets for the city's main attractions (museums, historical sites, events) or for guided tours to discover the most iconic and unusual routes, directly in Experiences.
In Discover and enjoy you can find original content aimed at making your travel experience unique and memorable .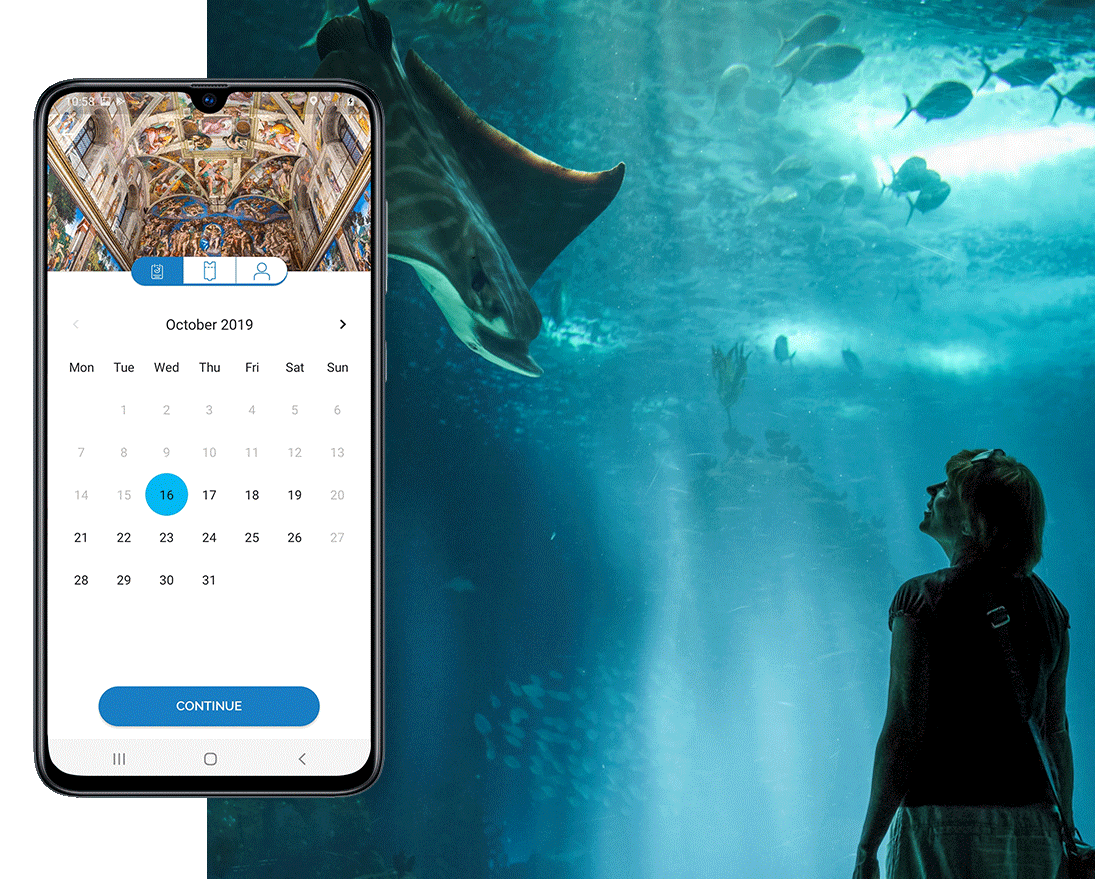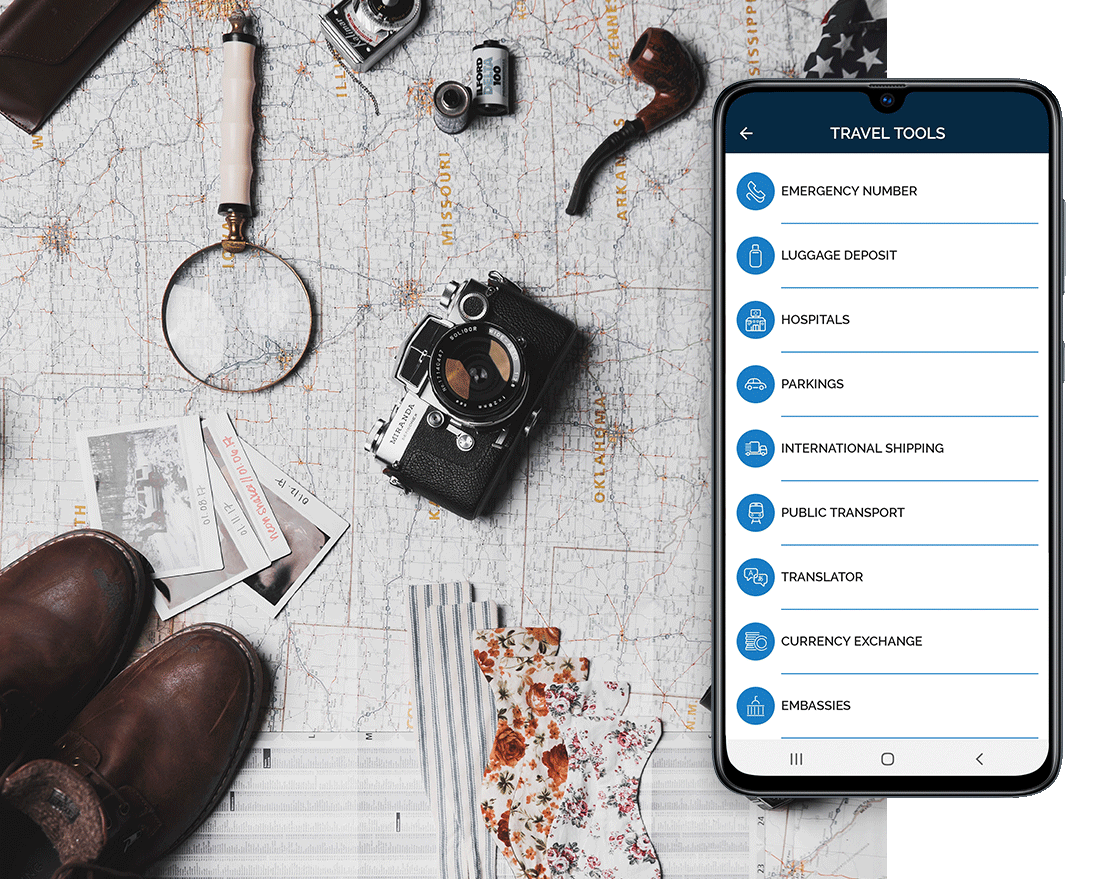 Many Travel tools always at your disposal: currency exchange, medical assistance, luggage deposit, translator…
Moreover, the most useful and popular apps are already installed on the device and you can also download all your favourite apps.
Upgrade your travel exeperience with Manet!
If you appreciate using Manet during your stay, please leave a review on Tripadvisor and Google pages of your hotel and on Manet social network profiles!