The Manet app accompanies you before, during and after your stay.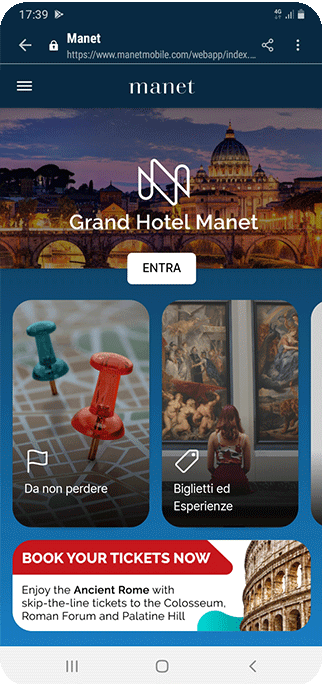 Manet app makes your holiday as easy as possible!
Before your arrival you can perform all remote check-in operations and get in touch with hotel staff for any request. The app contains tourist guides and other useful travel tools, you can use during your stay. At the end of your travel experience, you can use Manet to speed up check-out and pay remotely.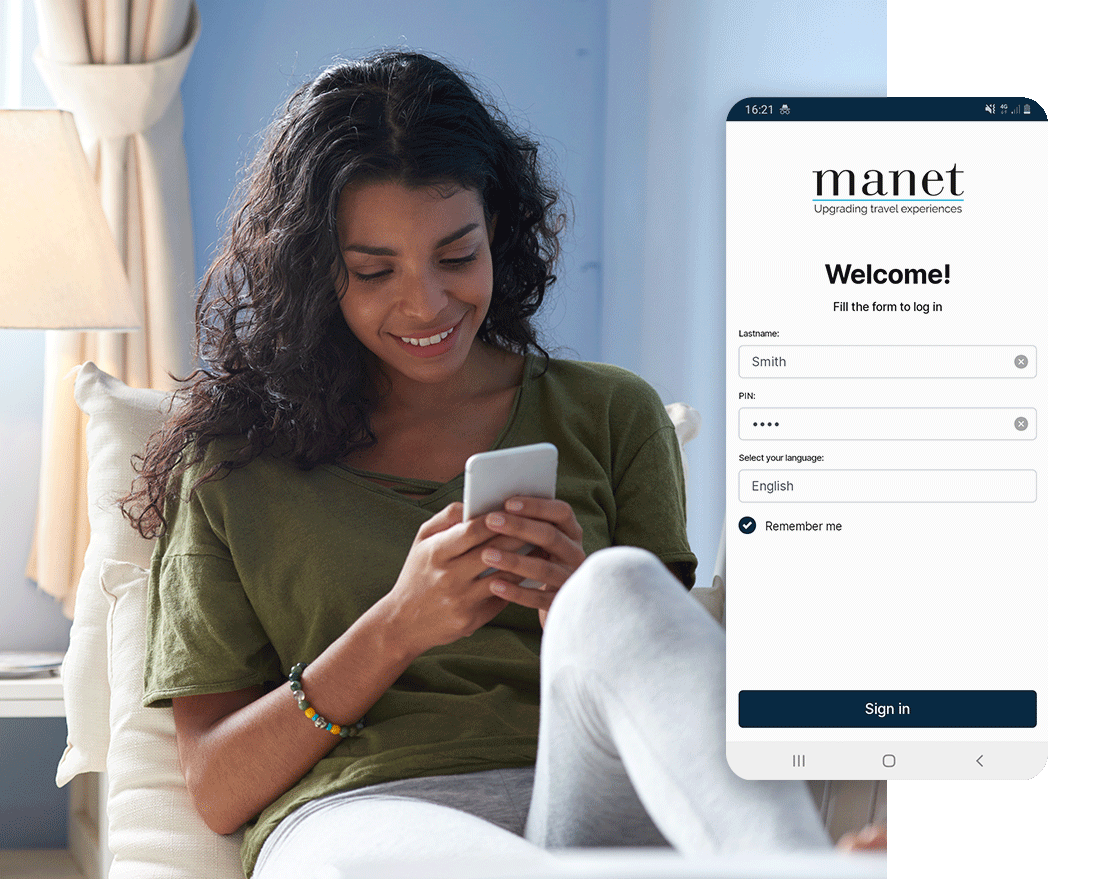 Check-in quickly from the comfort of your home!
The Manet app allows you to send your data and ID card for identification purposes as well as view and digitally sign T&Cs and privacy policy so you can be welcomed quickly and safely at your arrival.
Safely access common areas
Thanks to the Manet app you can access all common areas of your accommodation facility in complete safety.
You can contact remotely the front desk or book your access to common areas and enjoy a fully relaxing stay.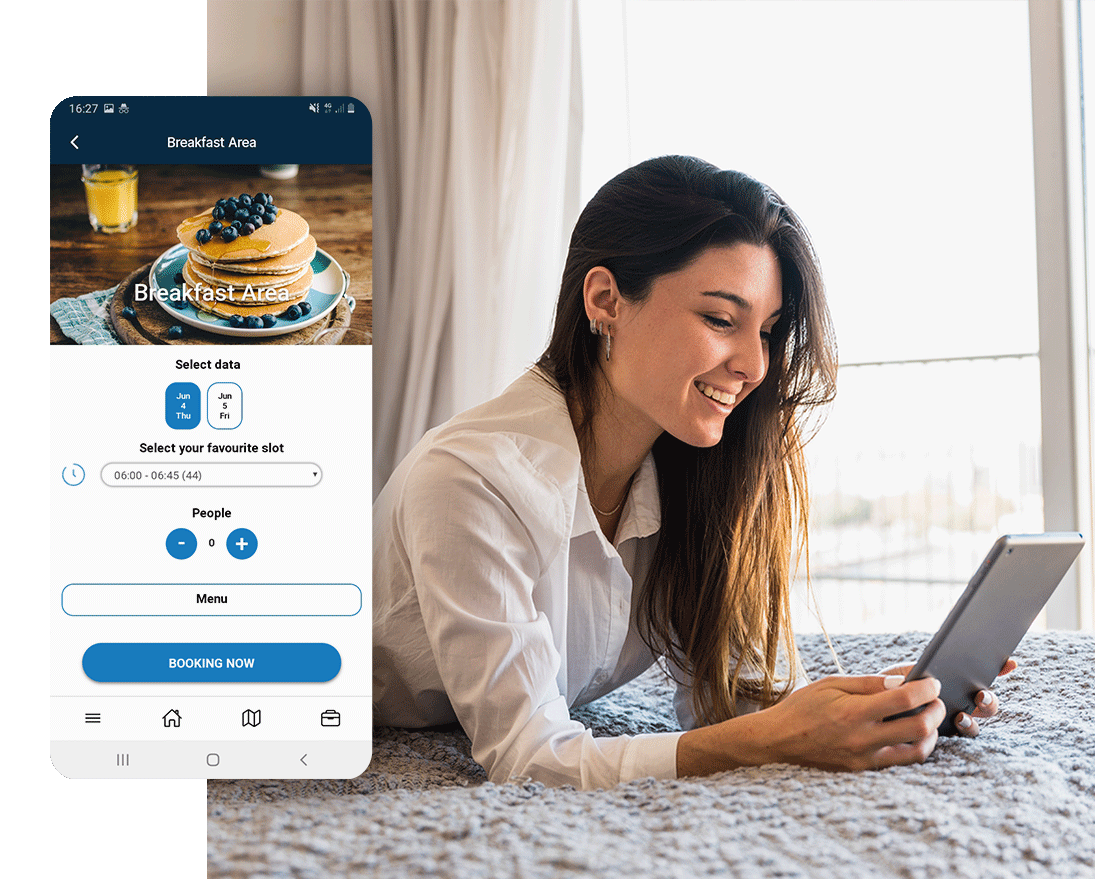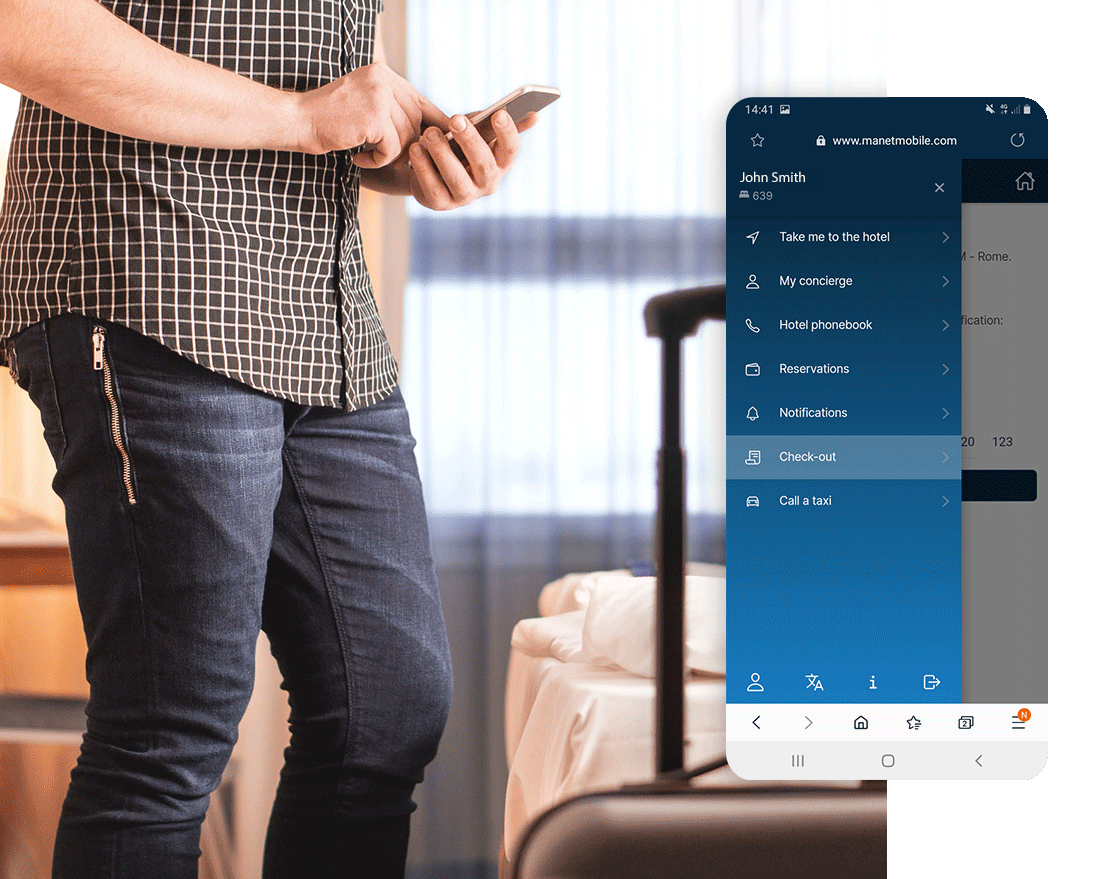 Do you remember the long waits at the reception before check-out? Forget about them!
The Manet app allows you to perform all check-out operations from the comfort of your room!
Carry the hotel in your pocket
In the hotel section you can view all services offered and make a reservation anytime and from everywhere.
Thanks to Hotel Phone Book you can call other rooms and hotel departments for requests or information, no matter where you are. 
Don't be afraid of getting lost: the "take me to Hotel " shortcut helps you find the best way to get back to your accommodation facility.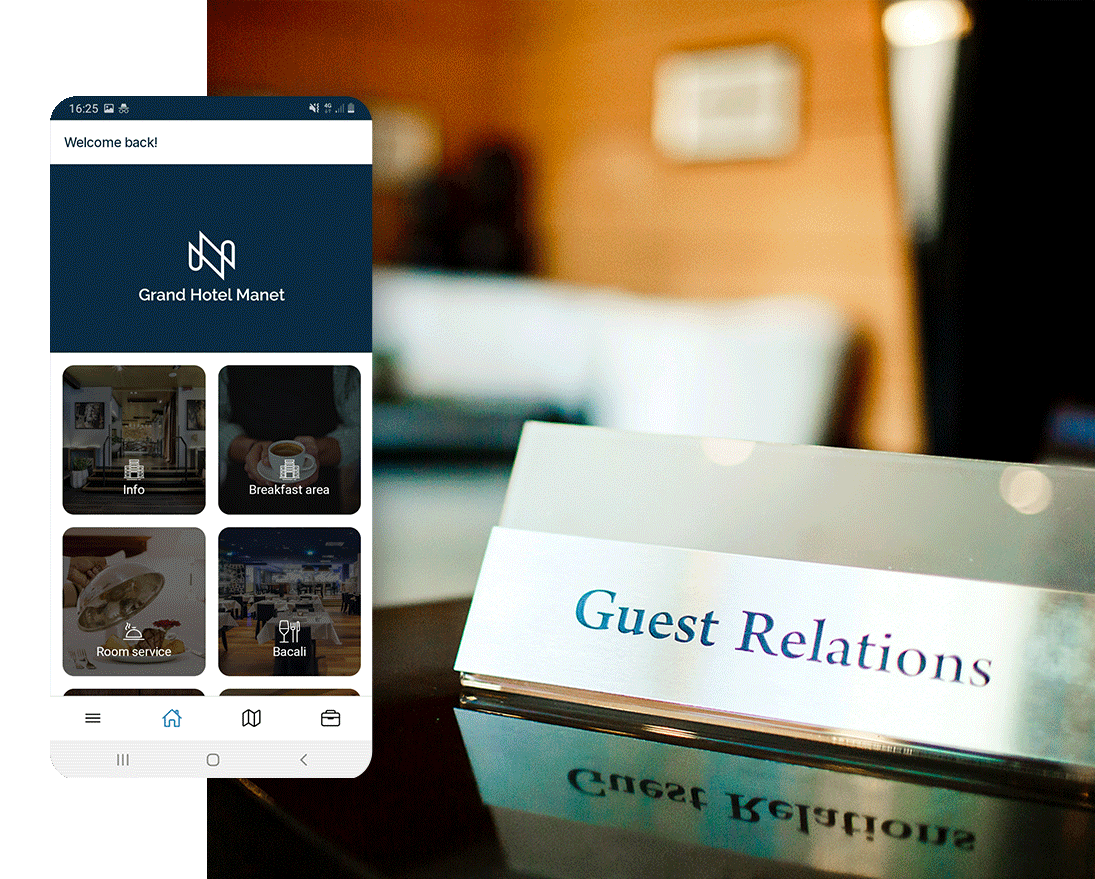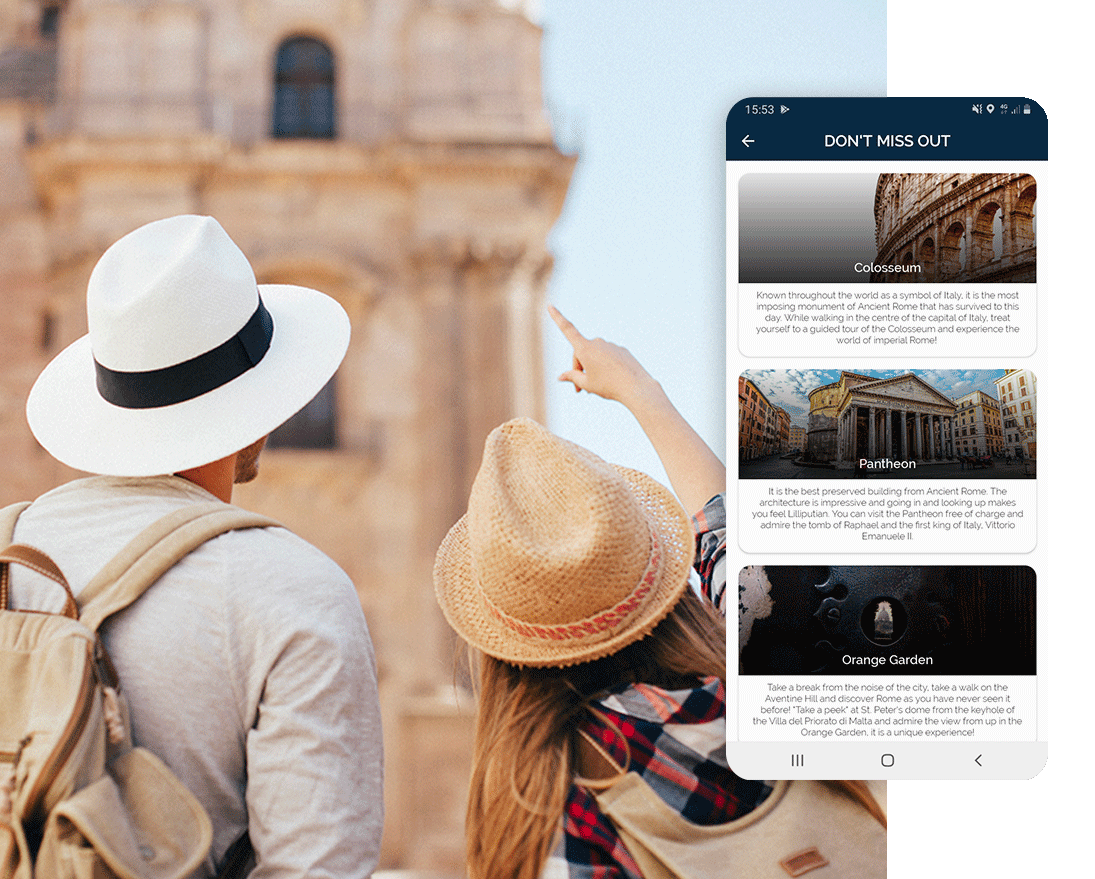 A list of the main points of interest and Don't miss out attractions, all with detailed descriptions.
Discover a selection of restaurants, ice cream parlours and pubs in Food and drinks, and find out the best place for you! 
Buy tickets for main city attractions (museums, historical sites, events) or for guided tours and discover the most characteristic and unusual routes, directly in Experiences.
In Discover and enjoy  you can find original content aimed at making your travel experience unique and memorable.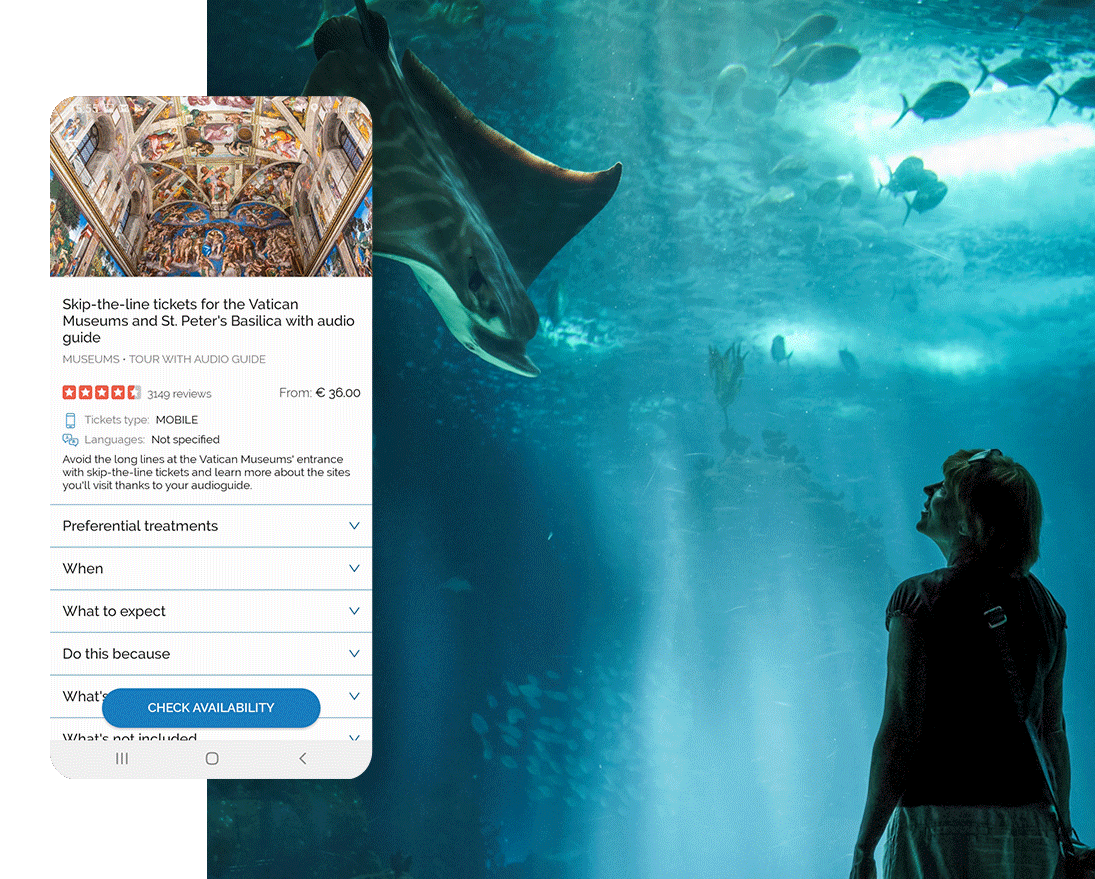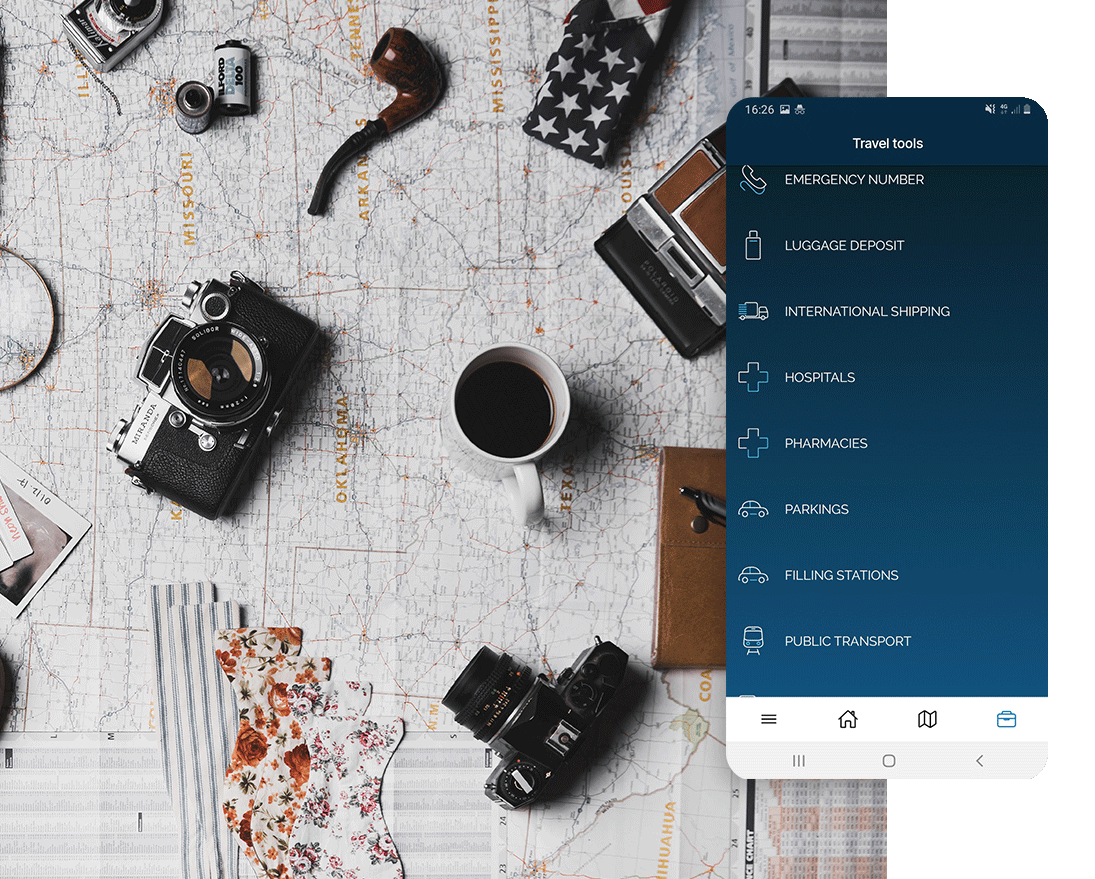 Travel tools are always at your disposal: currency exchange, medical assistance, luggage deposit, translator and more
Upgrade your travel experience with Manet!
If you enjoy Manet during your stay, please leave a review on your hotel's Tripadvisor or Google pages as well as on Manet social media.