Maximize Guest Experience
Discover how to engage with your guests before, during and after their stay and increase your revenue with the Manet App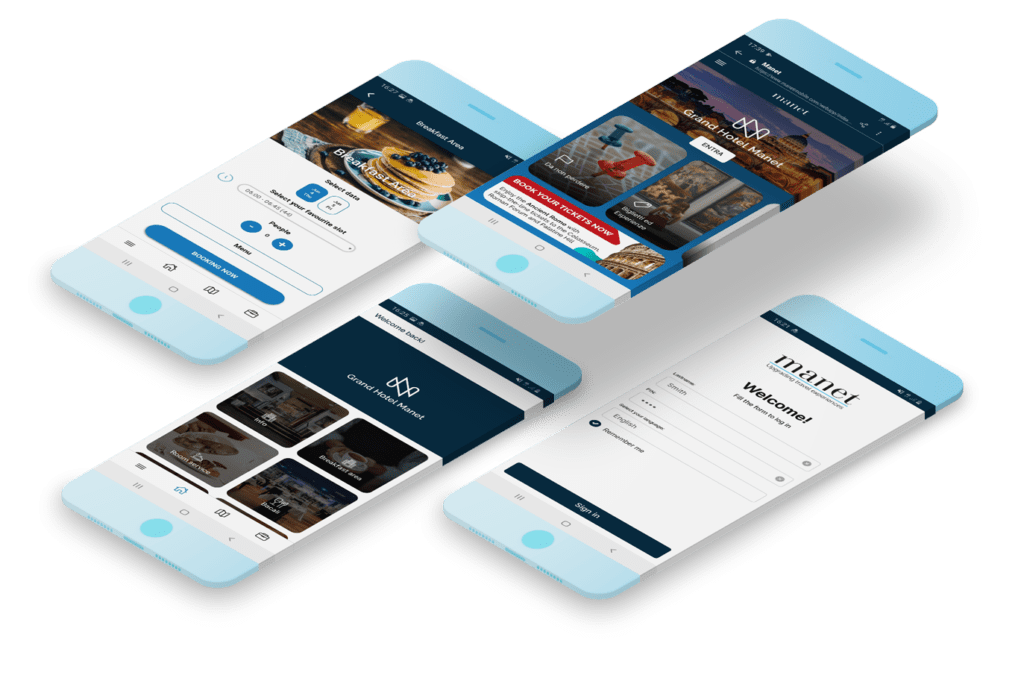 The Manet App gives more value to your hotel
All the features you and your guests could ever need in just one Tool
Manet allows you to engage with your guests throughout all the customer journey, enhancing their travel experience, streamlining your daily operations and increasing your revenues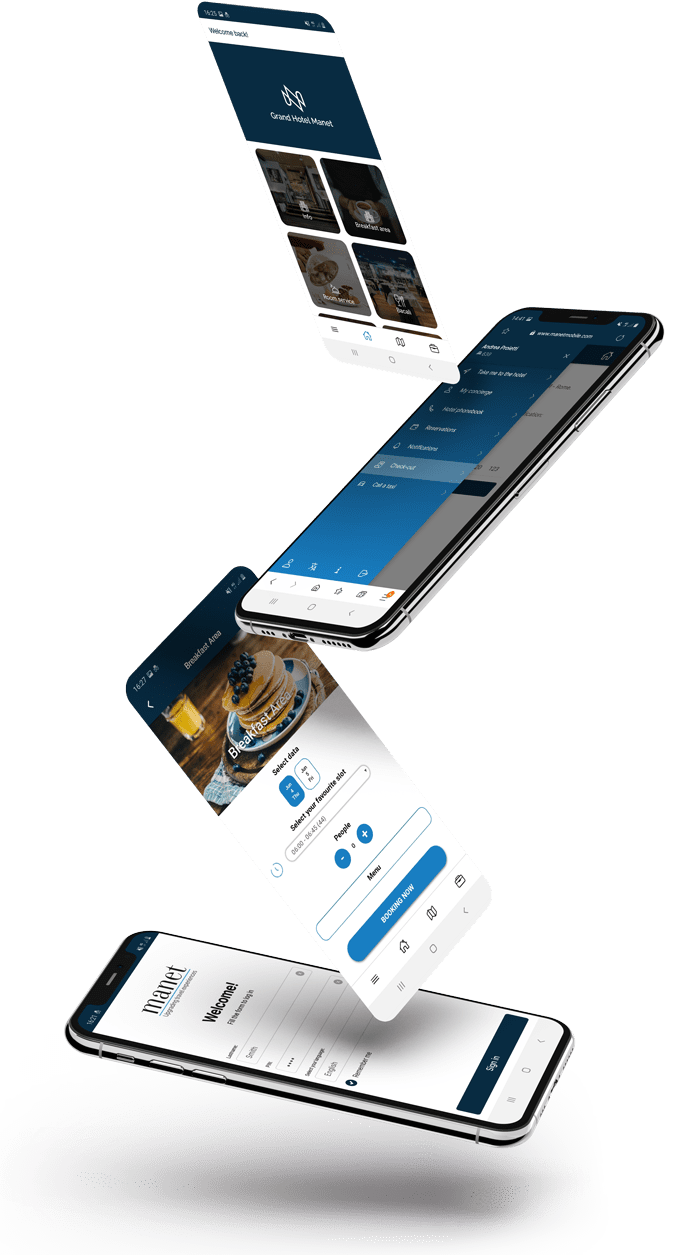 Booking of ancillary services

Remote check-out and payment

In-destination experiences


Booking of ancillary services

Remote check-out & payment

In-destination experiences
Edgar Smart Concierge
Booking of ancillary services

Remote check-out & payment

In-destination experiences
GuestU
Booking of ancillary services

Remote check-out & payment

In-destination experiences
StayApp
Booking of ancillary services

Remote check-out & payment

In-destination experiences
Add value to your hotel with Manet and join hundreds of smart hoteliers all over the world!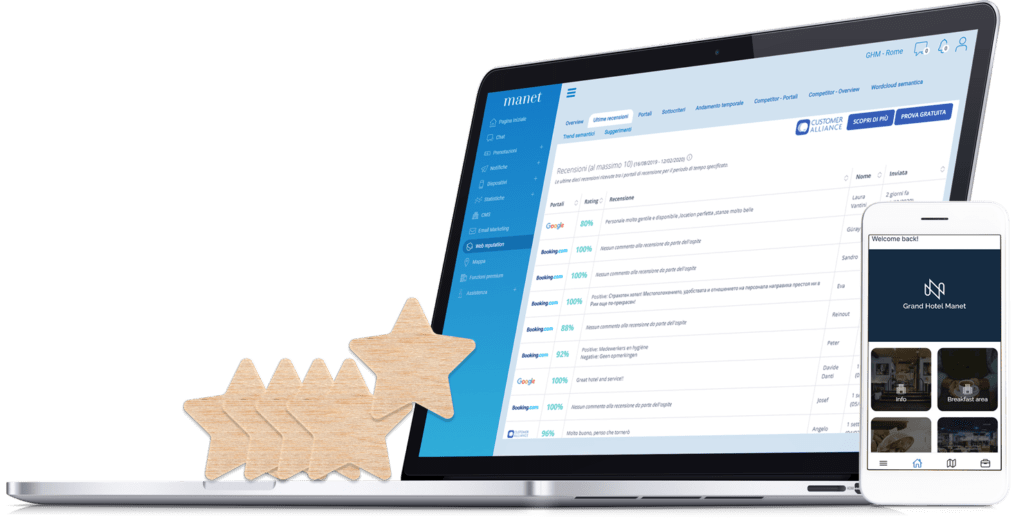 Some of the best hotels around the world have already chosen our solution
Manet has already been adopted by some of the best luxury hospitality brands, hotels and resorts all over the world.
Generating more revenues from every single guest has never been so easy!
Available in 10 languages, the Manet app streamlines your daily operations, giving you an effective support for improving your clients' stay and increasing your revenues