A SaaS platform designed to improve the experience of your clients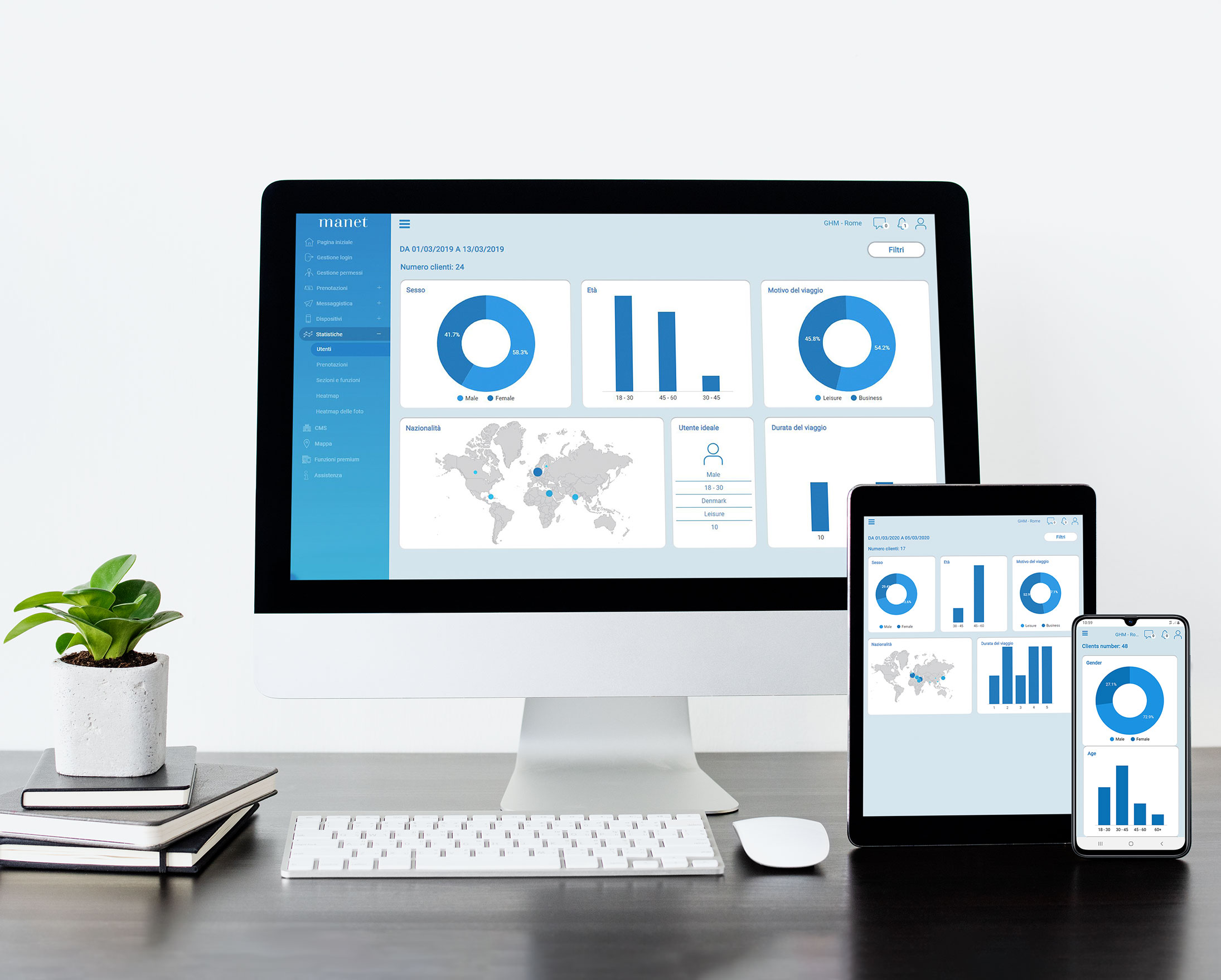 The web dashboard is aimed at you working in the travel and tourism sector.
It can be accessed from PC, smartphone or tablet and includes all functionalities regarding Manet device control, management of services and bookings and communication with your clients.
Manet devices and the web dashboard communicate constantly, allowing you to interact with end users to promote sales of your business' services, convey commercial partnerships and collect statistical data regarding your clients' profile and behavior.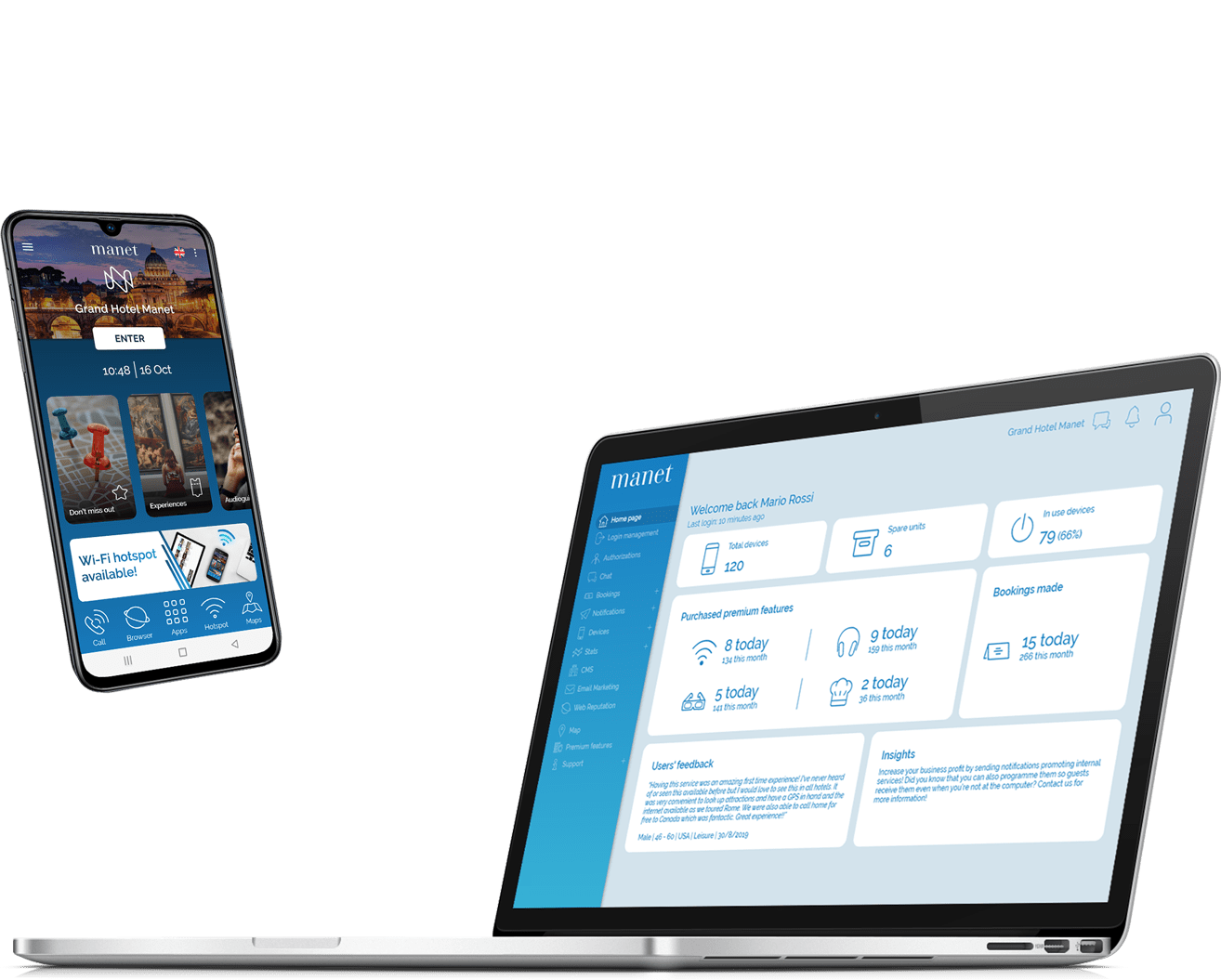 Informing timely your clients about all services offered by your business takes time and generates operating costs.
Thanks to the web dashboard you can centralize these activities and reduce workload. This way you can focus on client satisfaction and provide the best possible experience.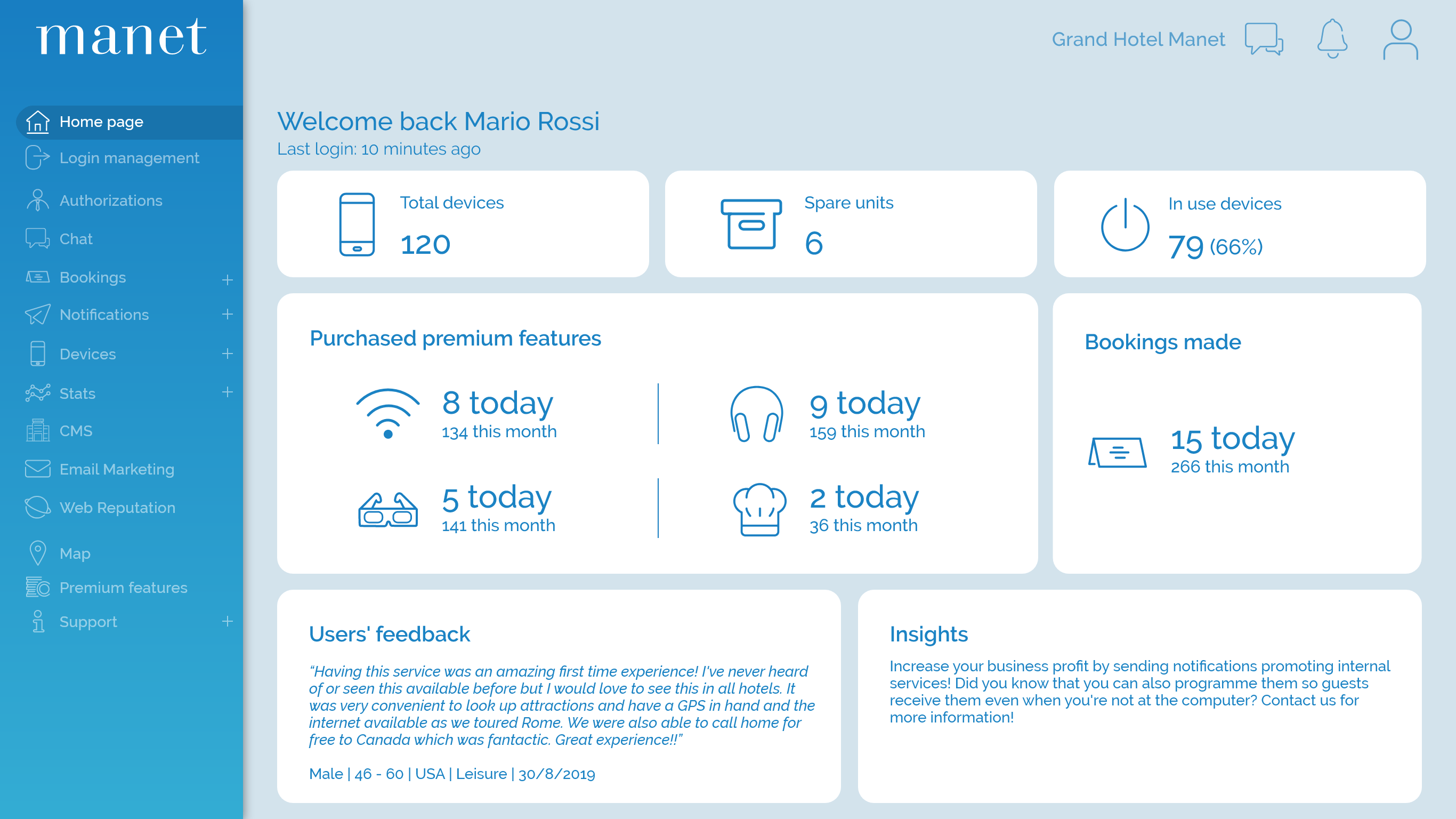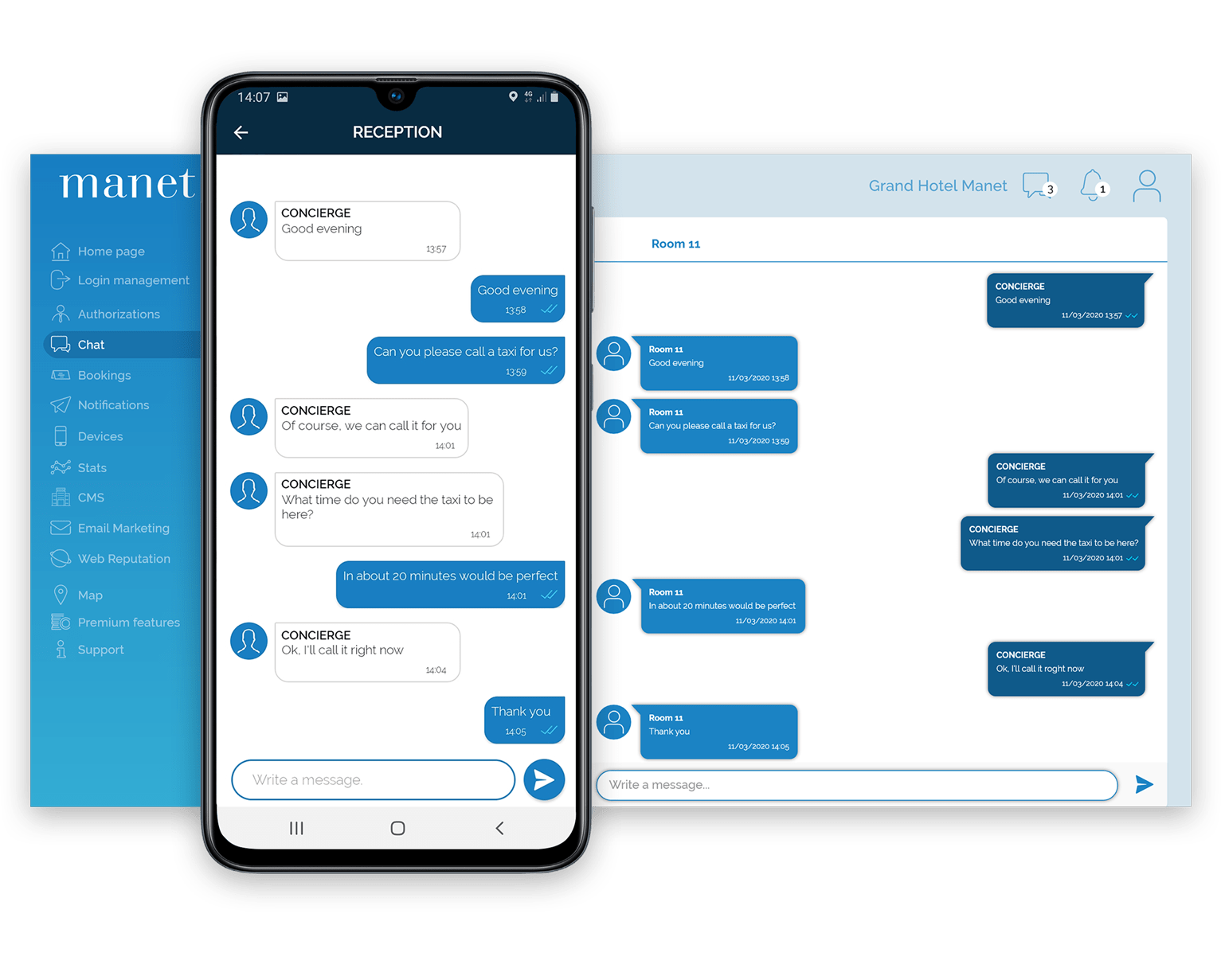 Increase contact opportunities with your clients and optimise communication with them!
Real-time chat allows your clients to text you for requests or information at any time.
They can book any additional service from anywhere and, thanks to the "Bring me here" function, easily get back to your business.
What do your clients do when they are around the city? What are the most photographed monuments or the most popular streets?
Thanks to geolocation, the Manet dashboard provides you with information about most popular itineraries and most photographed points of interest allowing you to build profitable commercial agreements.
Use the dashboard to discover what are the most popular ancillary services and premium functionalities for your clients.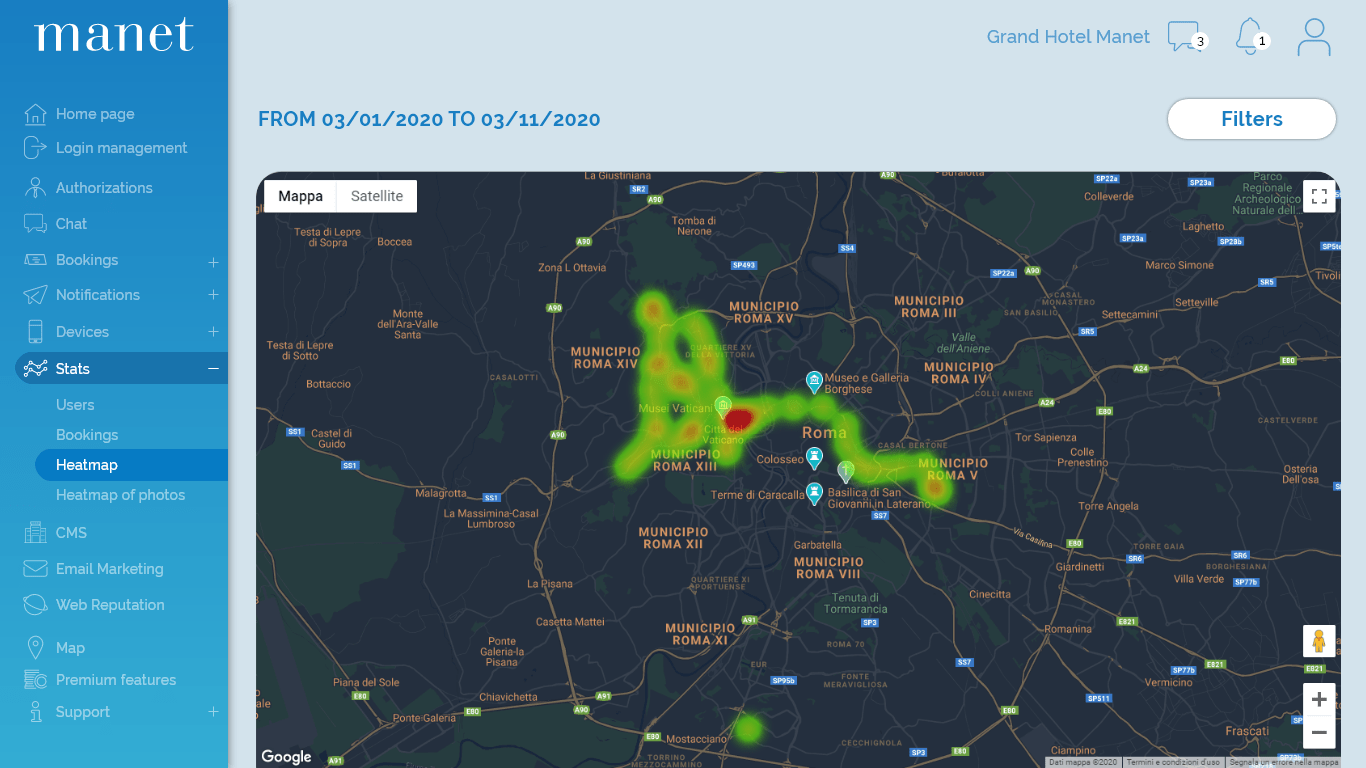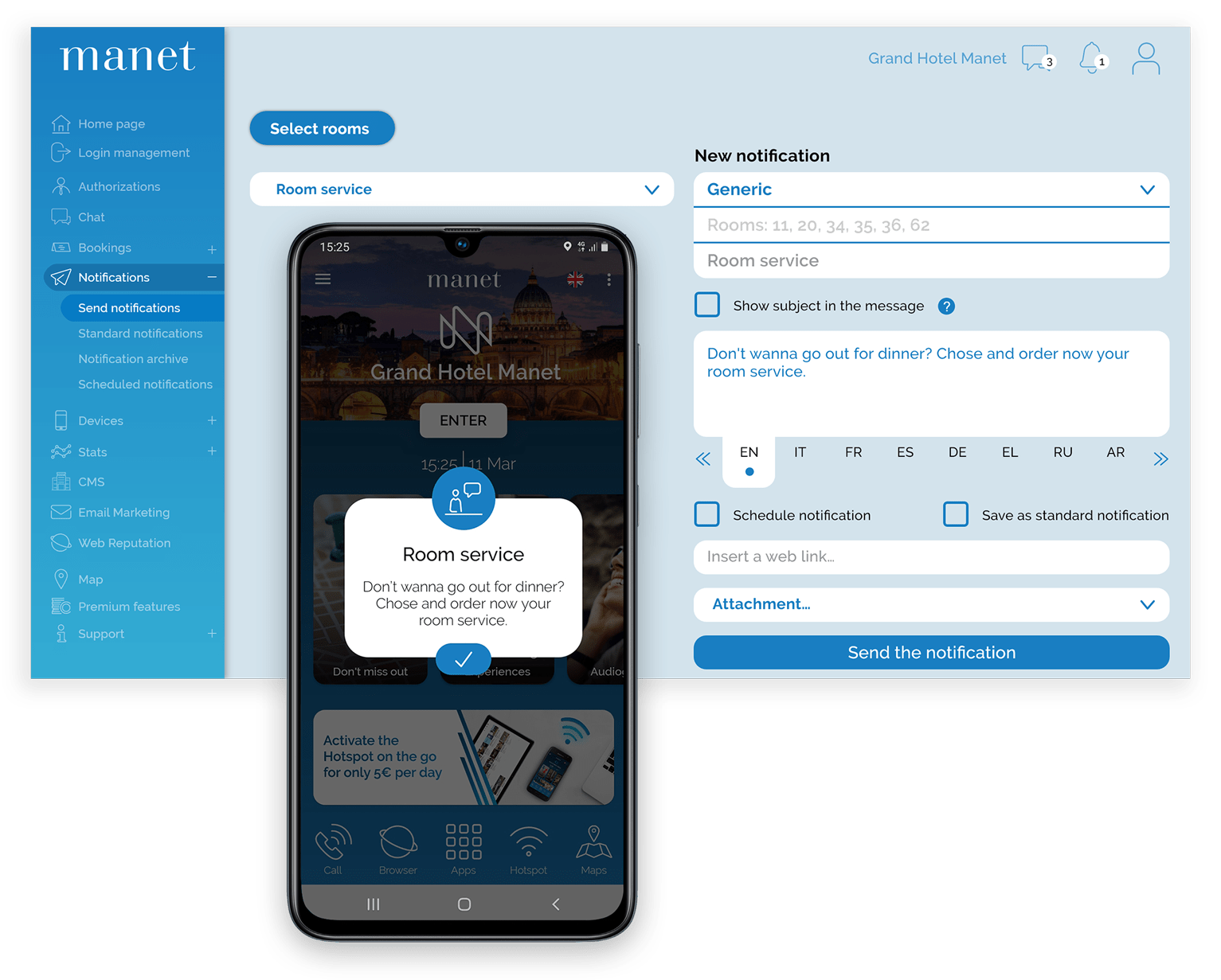 Manet offers you a simple and effective platform to promote your business and additional services connected to it, giving you the opportunity to maximize your revenues.
Use push notifications to promote specific services or your business partners.
The device section that is dedicated to your business can be customized through the dashboard.
You can edit, update or add any information or service and Manet devices will update in real time.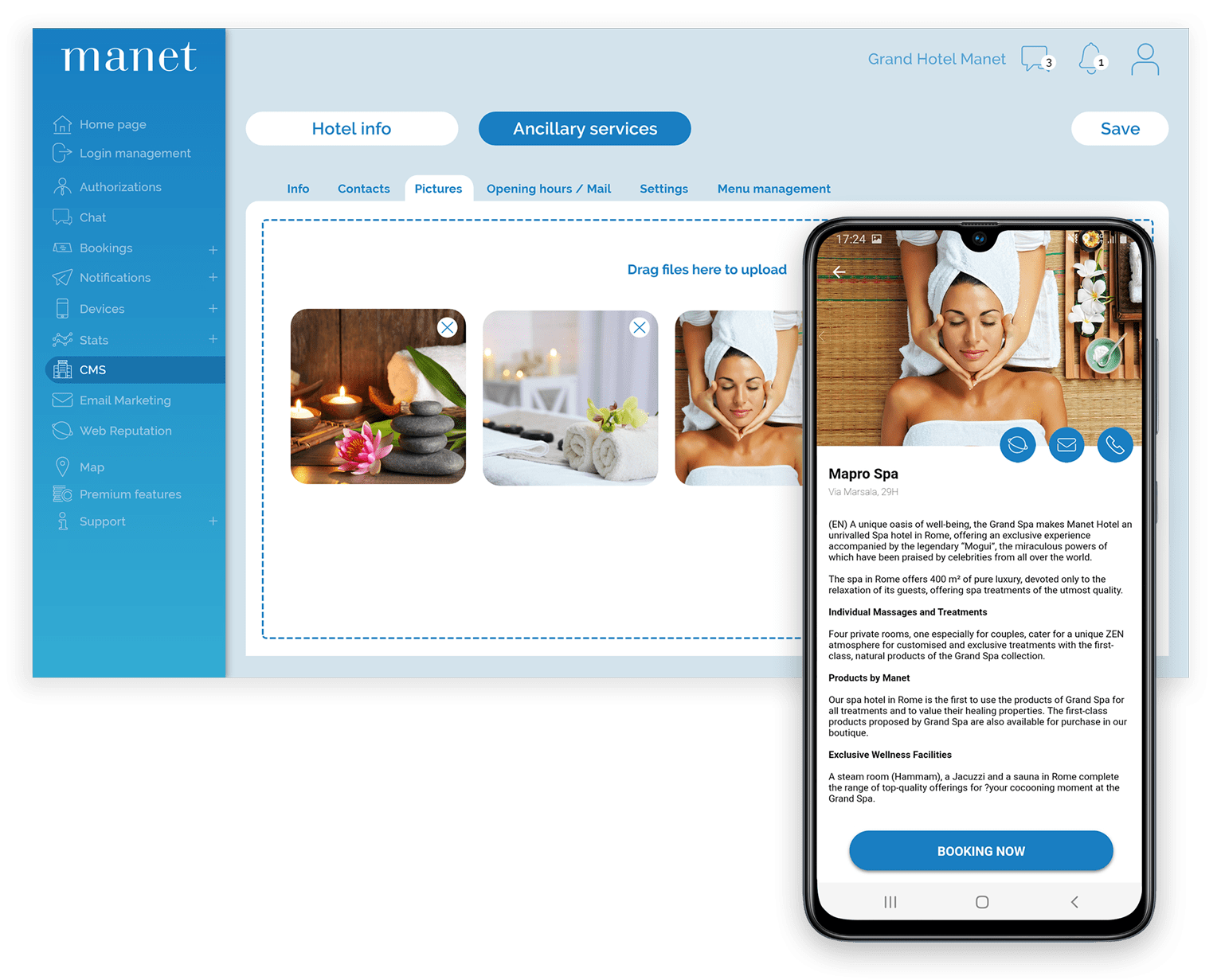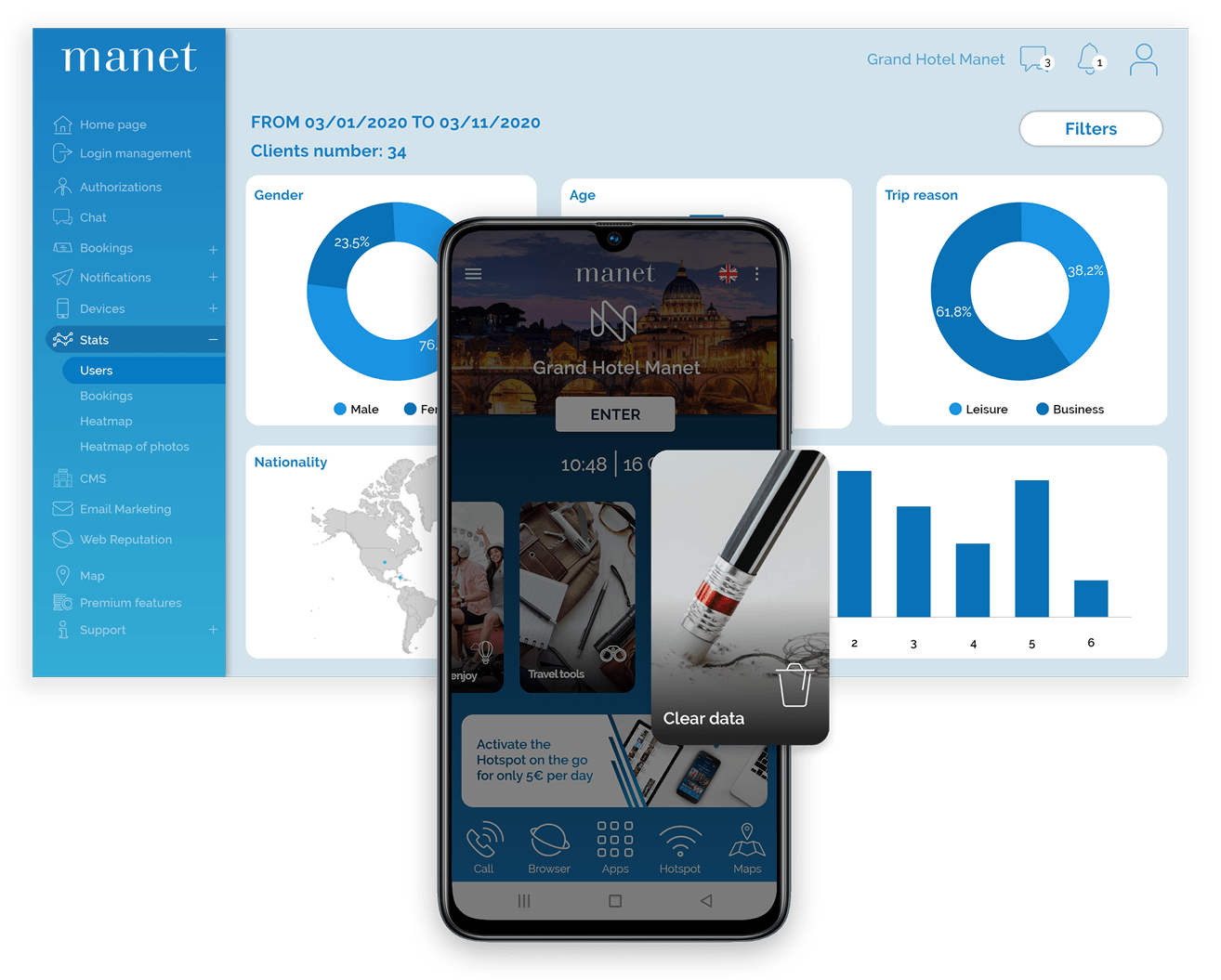 All processes fully comply with GDPR provisions.
All data is collected in aggregate and anonymous form. Data deletion occurs automatically when the device is handed back but it can also be performed manually by users at any time and for any reason.
And what about your clients?
A completely customised device containing all information regarding your business, offering connectivity and the best tourist content